Travelers who come Japan from overseas are increasingly purchasing various tickets at travel agencies before departure.
In order to pick up tickets purchased overseas at Japan ticket vending machines, you need to use a ticket vending machine with a passport reader, but it is often difficult to find.
This time, we will introduce the location of the ticket vending machine with a passport reader at Osaka Station.
Exchanging E-Tickets
If you have a QR code, you must have the QR code and your passport read when you pick up your ticket at the ticket machine.
Tickets can be received at a green ticket machine displaying the
mark in the ticket reception station.
West Japan Railway Company - How to use JR-West
West Japan Railway Company
Receiving your ticket | User guide: JR WEST
e5489 is a membership-based, online reservation service that allows for convenient and discounted use of the Sanyo and Kyushu Shinkansen lines (Shin-Osaka – Kag...
Ticket machine location
Ticket machines with passport readers at JR Osaka Station are located right in front of the Central Gate.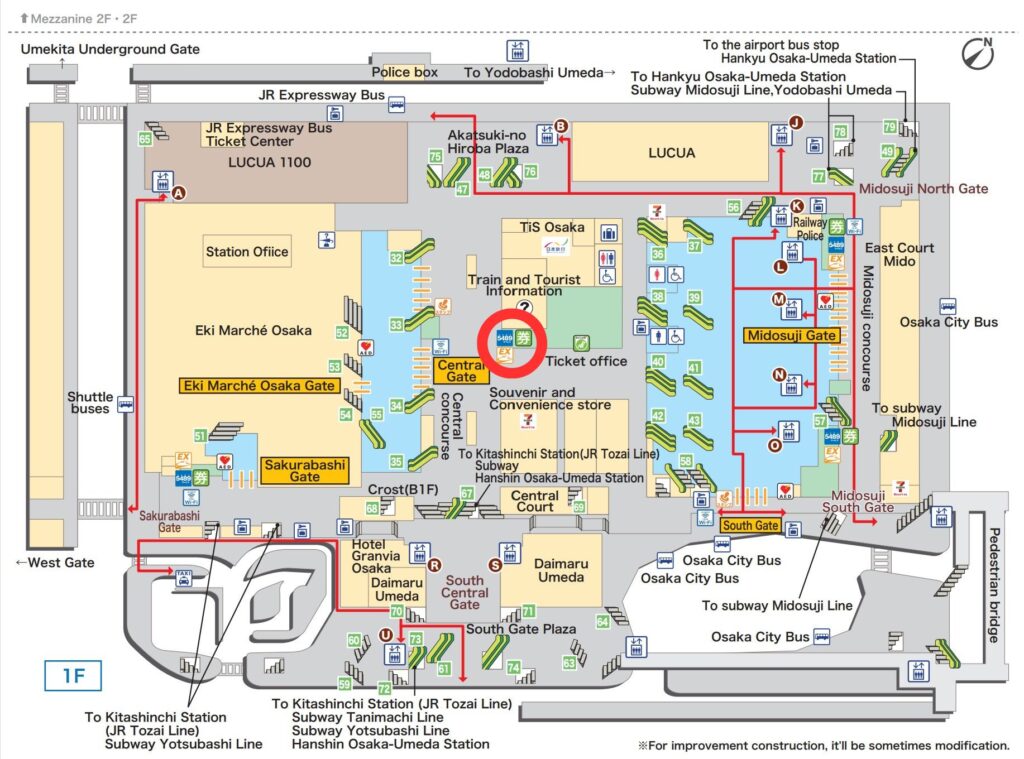 This is the central gate.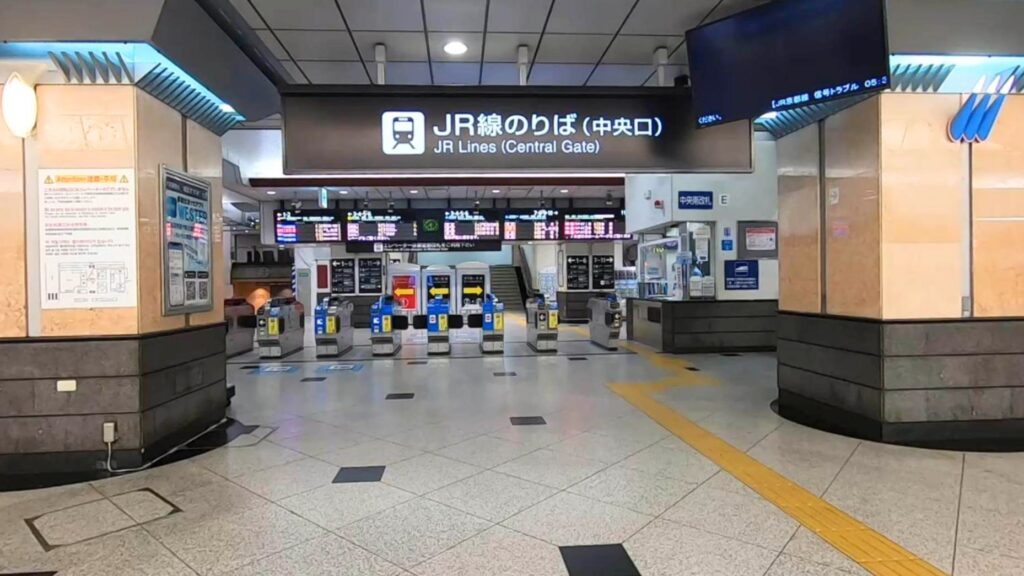 The ticket machine area is located in front of the central gate.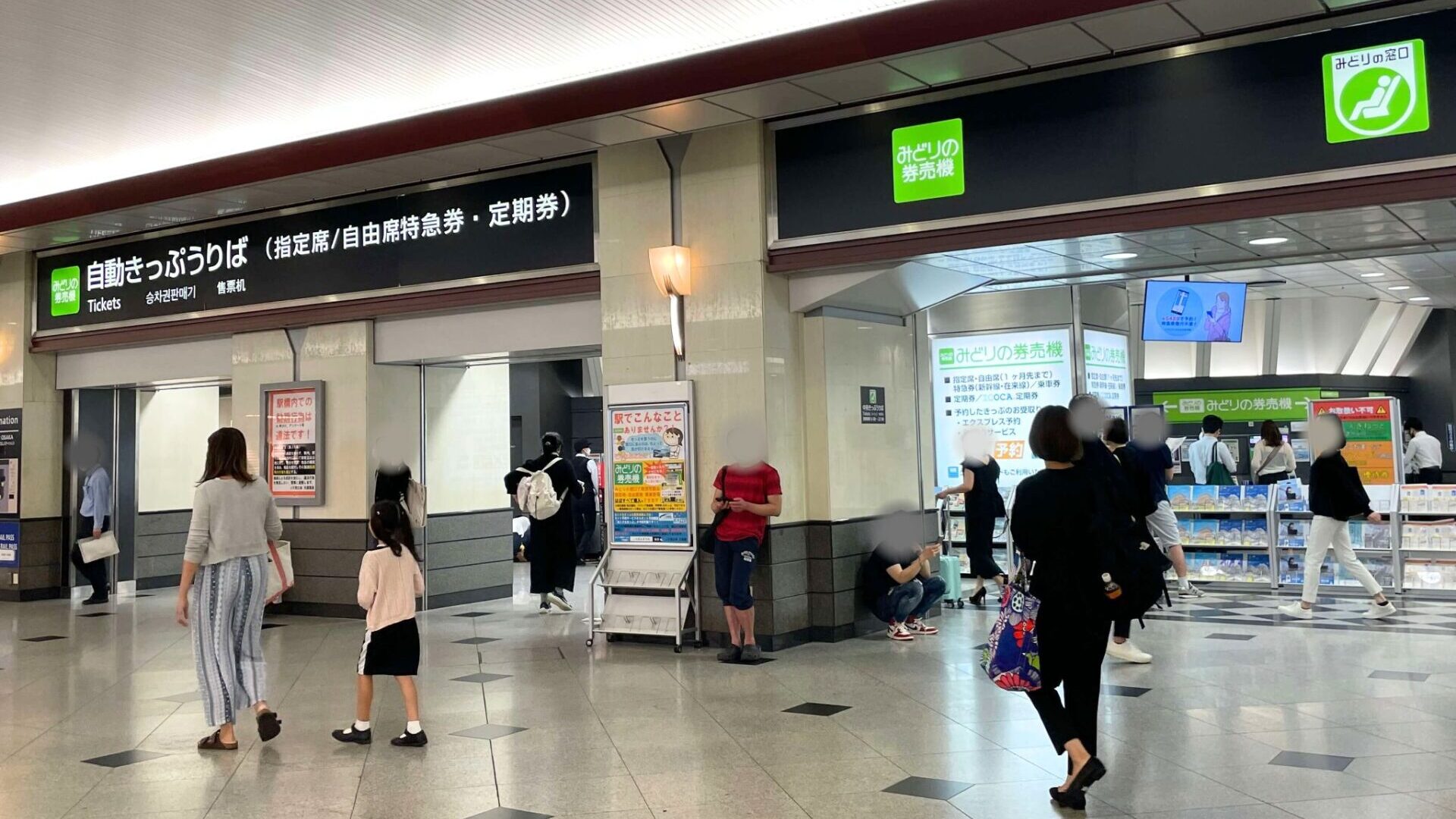 Lots of green ticket machines in a row.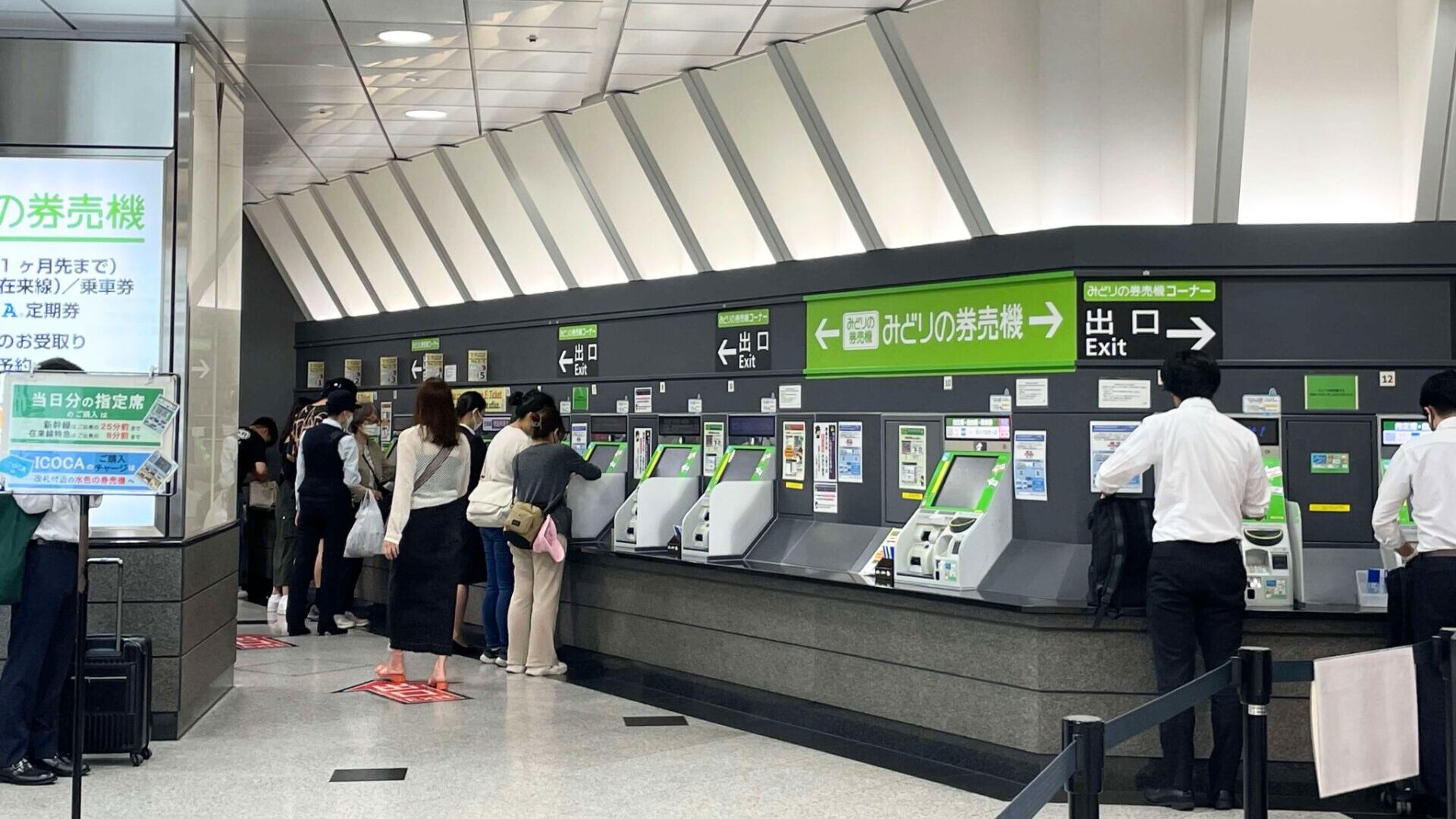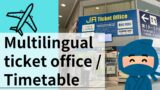 List of multilingual information desk and timetables for each railway company
For international tourists, we have compiled a list of multilingual contact points and timetables for each railway company.
Use the No.1 to No.5 ticket machines
There is an information board that says that E-tickets can be exchanged at ticket machines No.1-5.
There is a ticket office and a train and tourist information(multilingual), so if you are not sure, go there.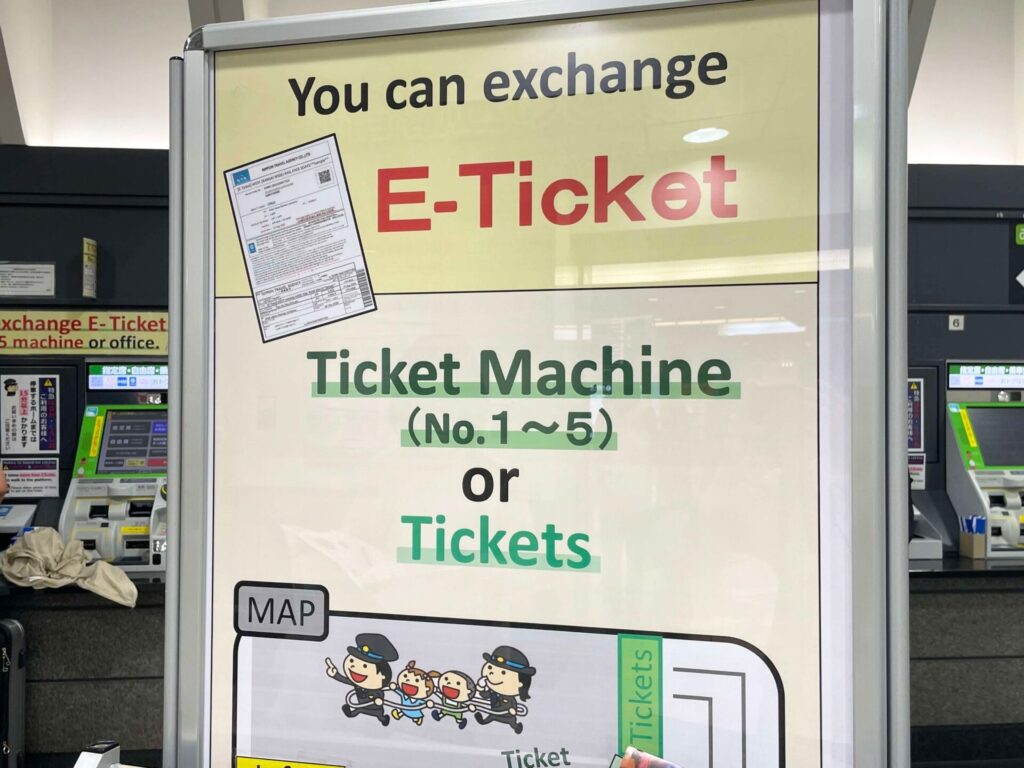 Japan Rail Pass can be exchanged at any ticket office or Nippon Travel Agency.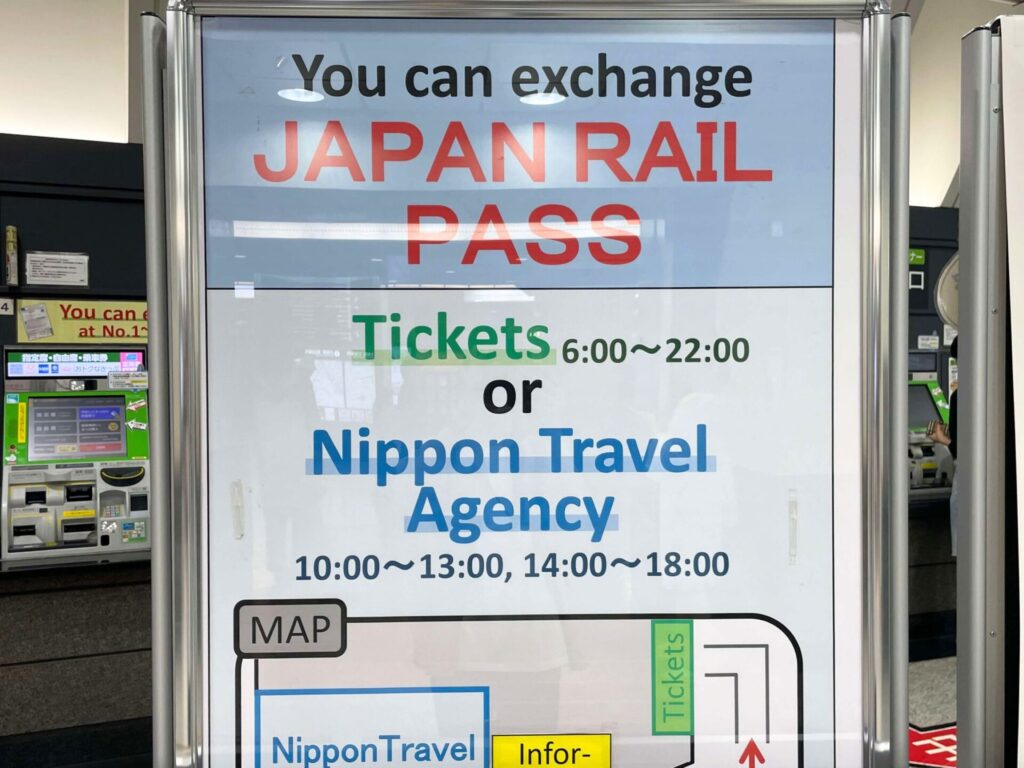 Ticket vending machines numbered 1-5 are lined up at the far end of the ticket machine area.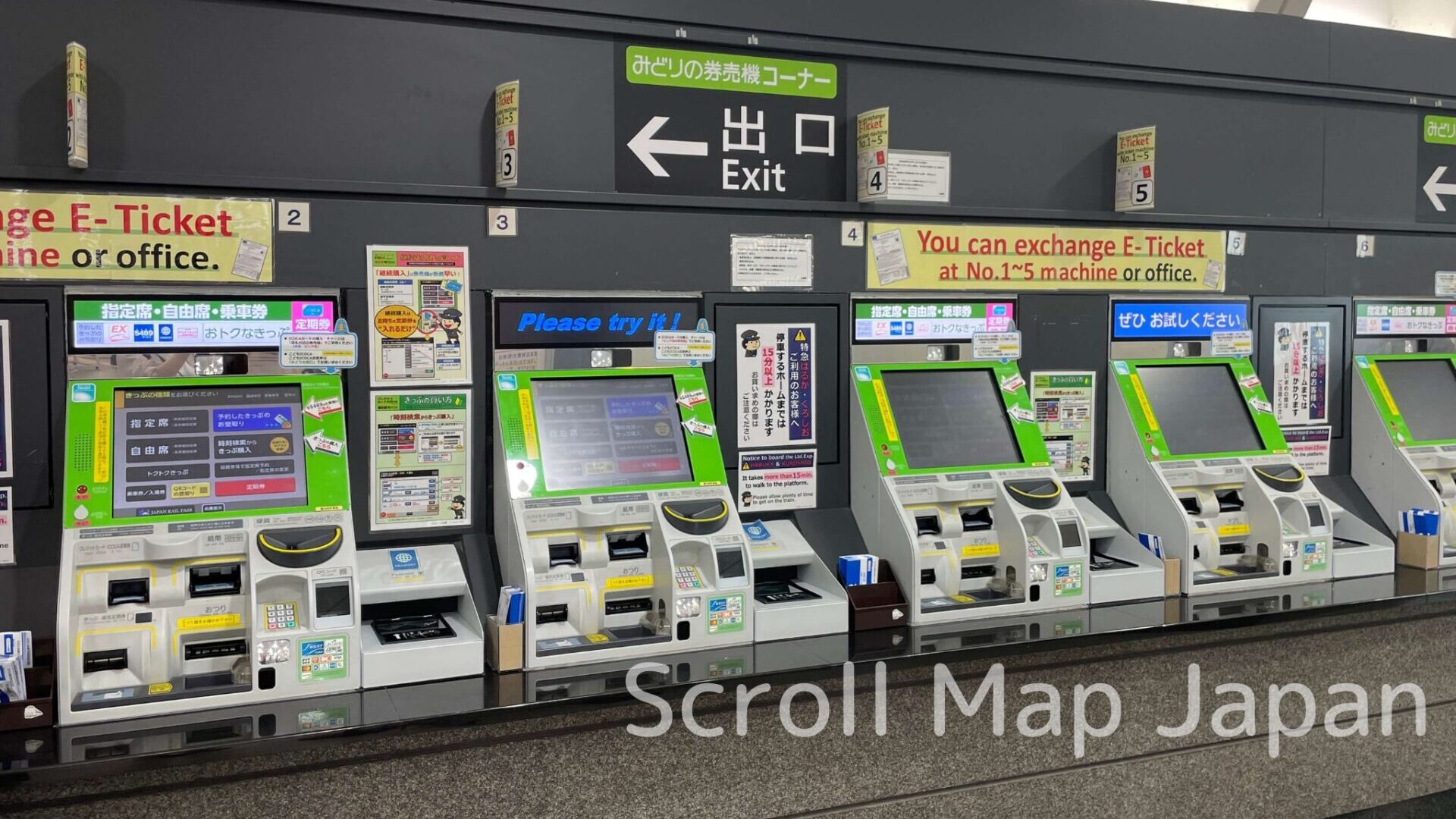 You can see the passport reader attached to the right side of the regular ticket machine.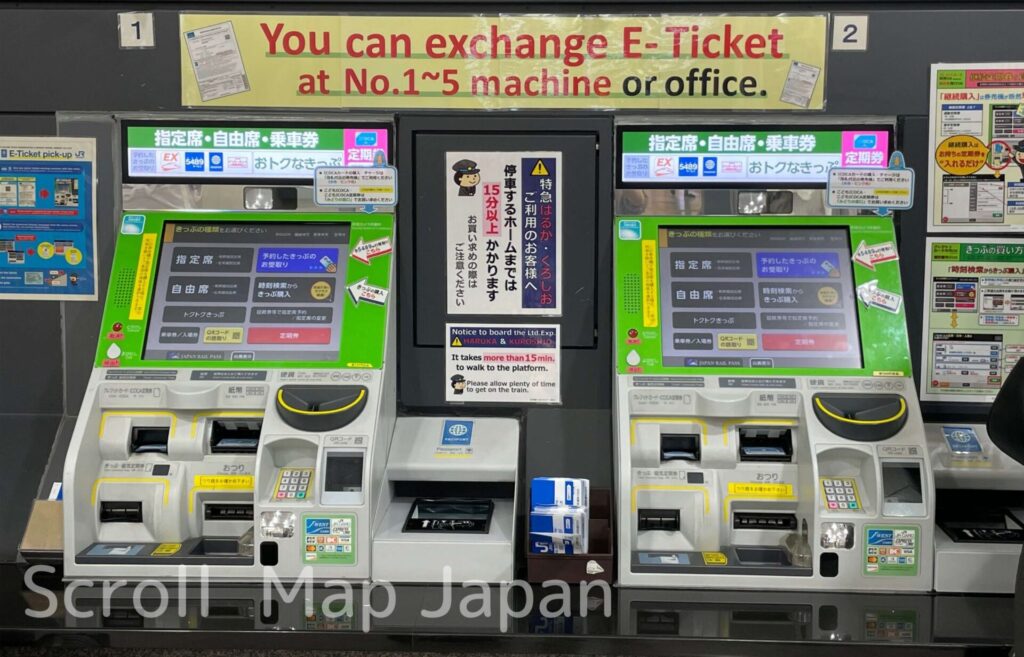 Please note that if you take the Airport Express HARUKA to Kansai Airport, the platform is a little far away.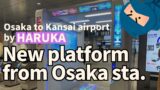 【New open】Underground platform at Osaka!How to get there from Osaka Station
A new underground platform in the Osaka Station Umekita area opened on 18 March 2023. This new platform is located underground on the north side of Osaka Station and incorporates advanced technology. Many people use the Kansai-Airport Express Haruka to access Osaka from Kansai International Airport. Until now, the limited express Haruka stopped at Tennoji and Shin-Osaka, but with the opening of the new platform, they now also stop at Osaka Station, making access to Umeda very convenient. This article also provides information on how to get to the new platform from JR Osaka Station, the new Umekita-underground‐gate, and the facilities of the new platform.