Kansai International Airport(KIX)is divided into two terminals, Terminal 1 and Terminal 2.
As of Oct.2022, only LCC Peach Aviation will use Terminal 2 for both domestic and international flights.
For those who came to Terminal 1 by mistake, here are directions to Terminal 2.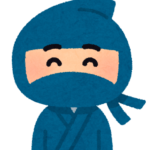 Ninja
If you use Peach Aviation, check in advance!
Where is Terminal 2 Building?
Across Kansai Airport Station from Terminal 1 is the Aeroplaza complex.Terminal 2 is located further across the water from there.
You can see that there is quite a distance.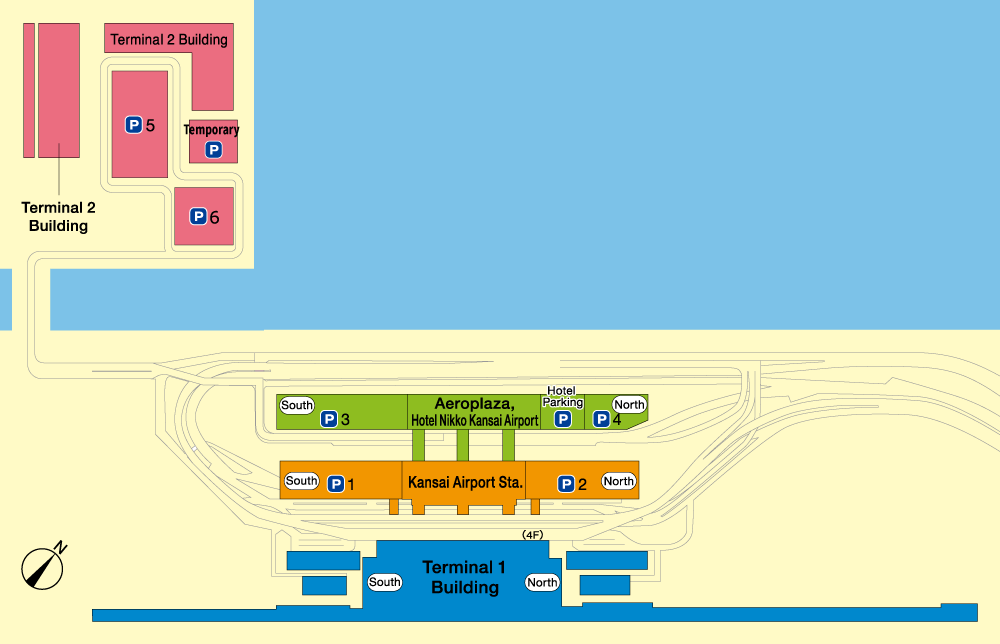 There is one bus drop-off point and two boarding areas at Terminal 2.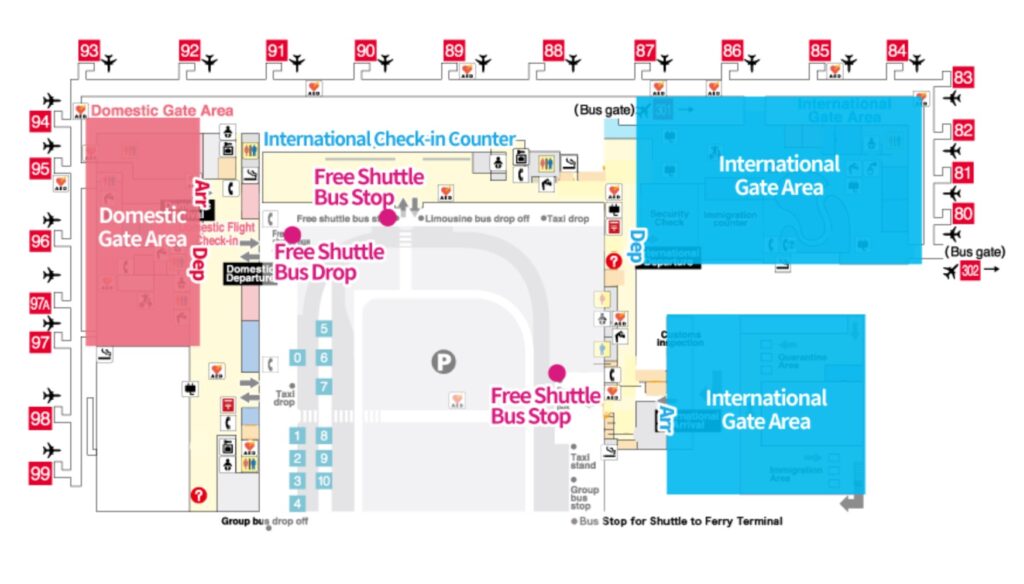 Terminal 1 ⇒ Shuttle Bus stop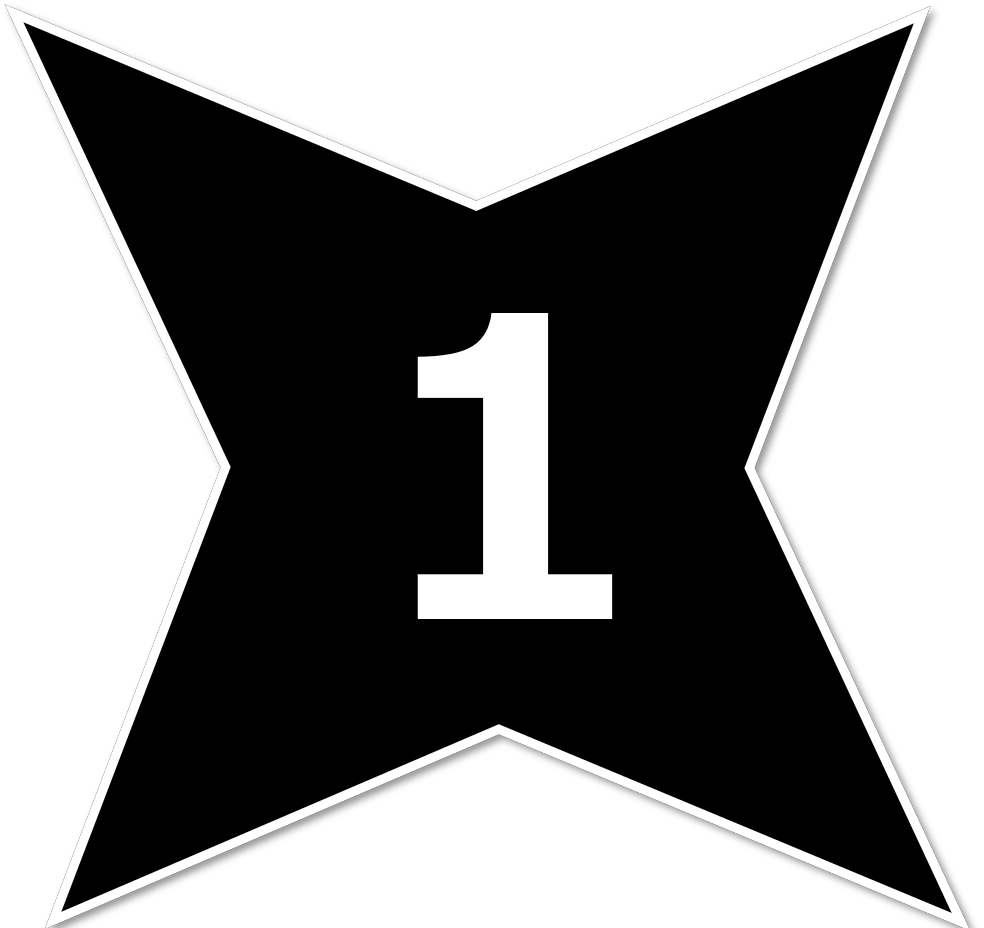 From Terminal 1, 4th floor, International Departure Floor, proceed to the rear.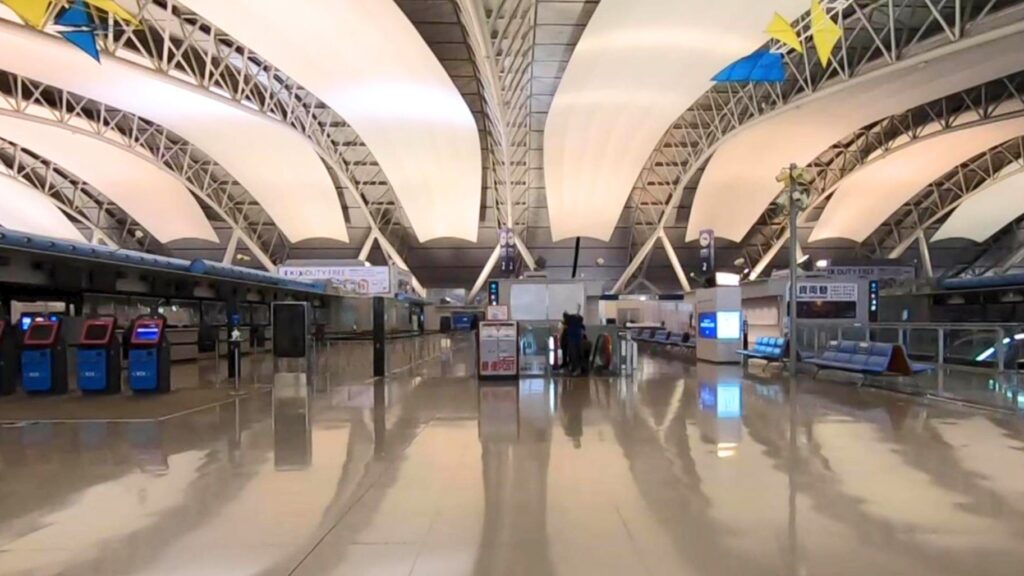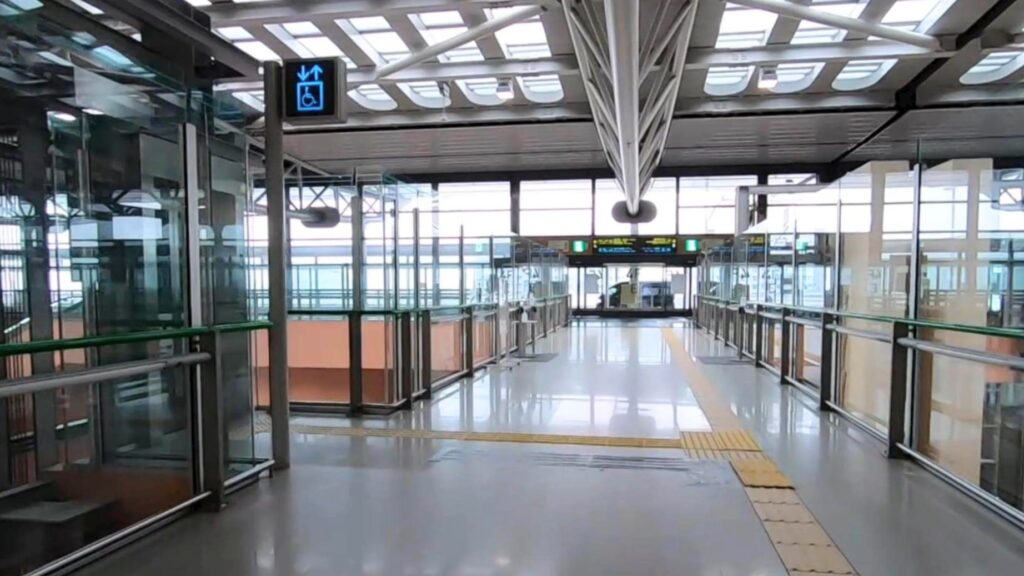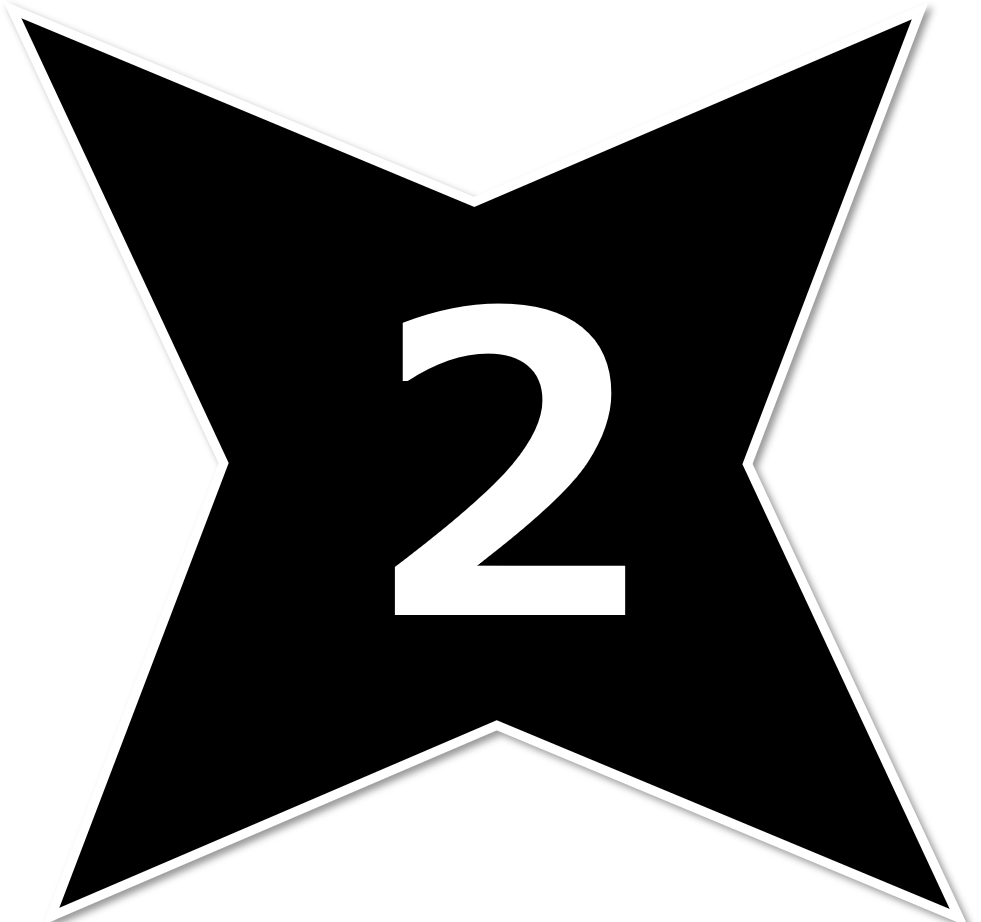 Take the escalator down to the 2nd floor.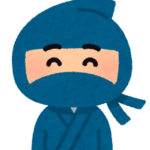 Ninja
If you have a lot of luggage, take the elevator.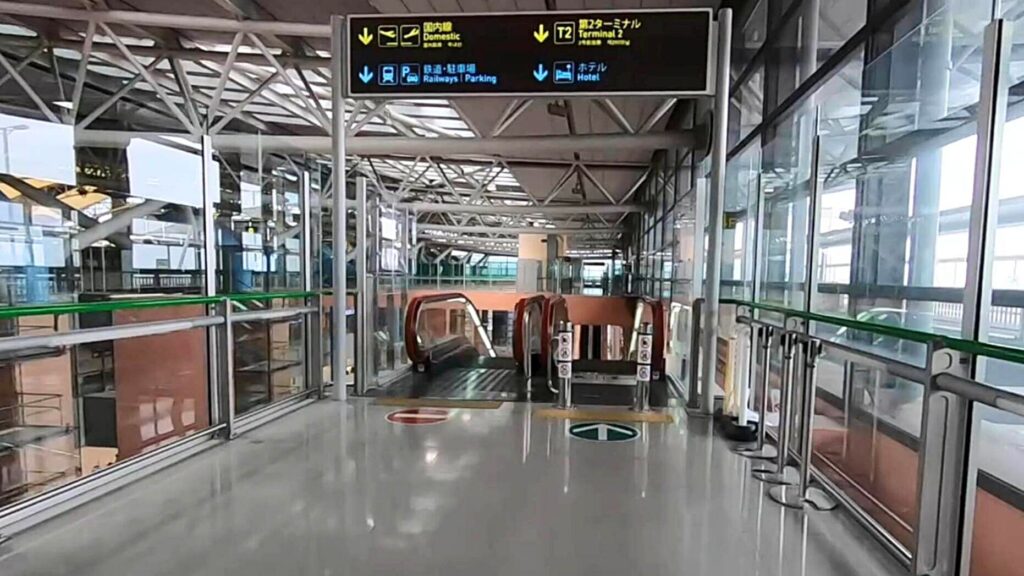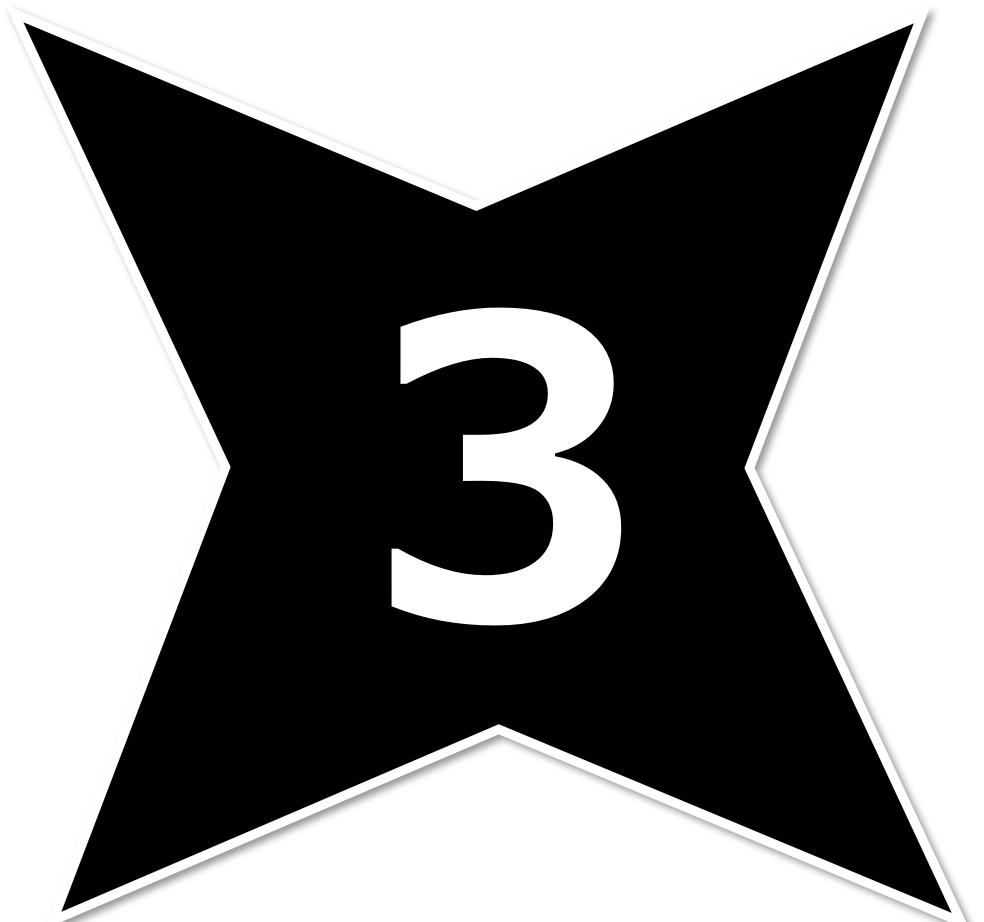 Once down to the second floor, go outside please.
If you are coming from a domestic flight, go straight out from the 2nd floor.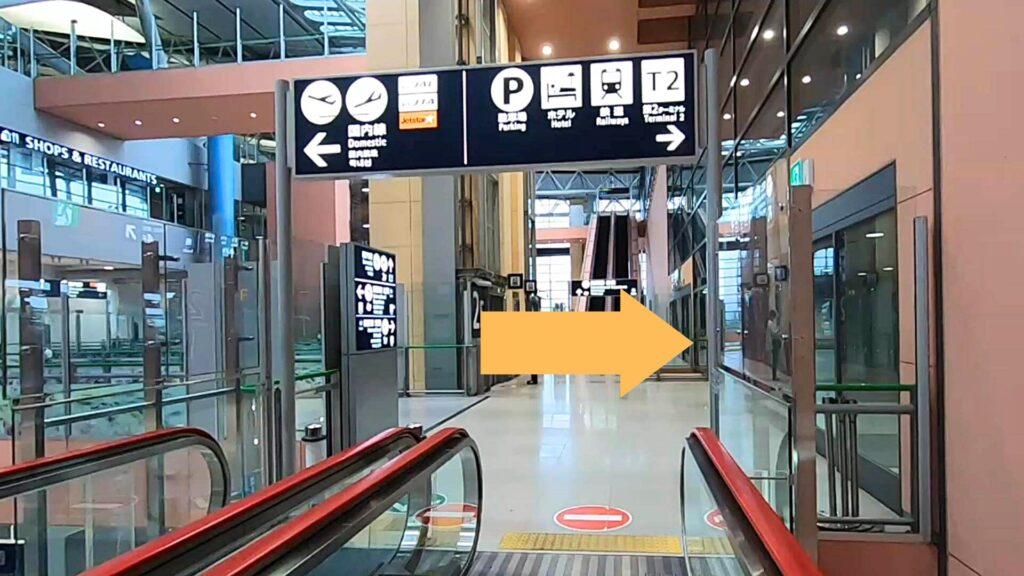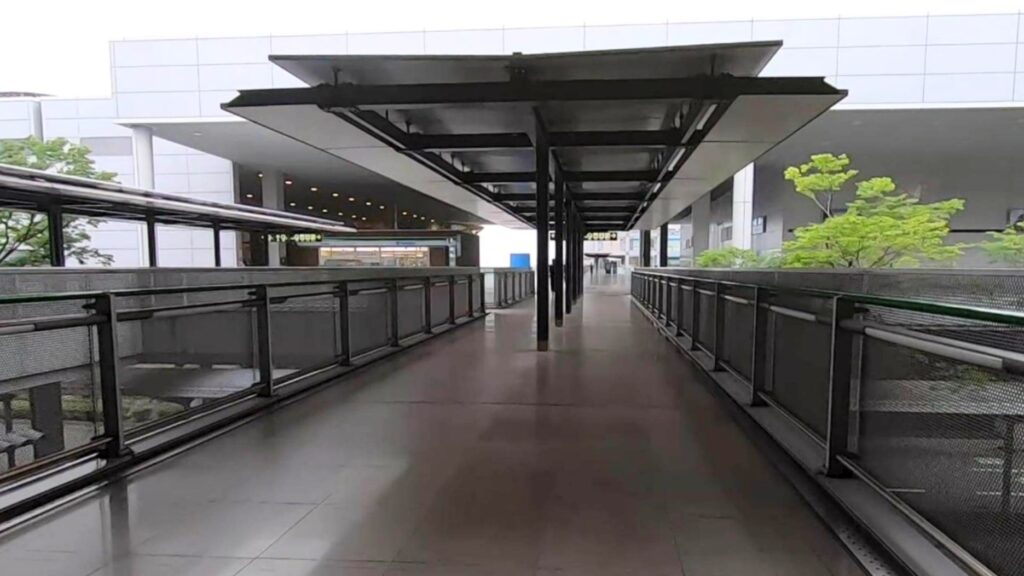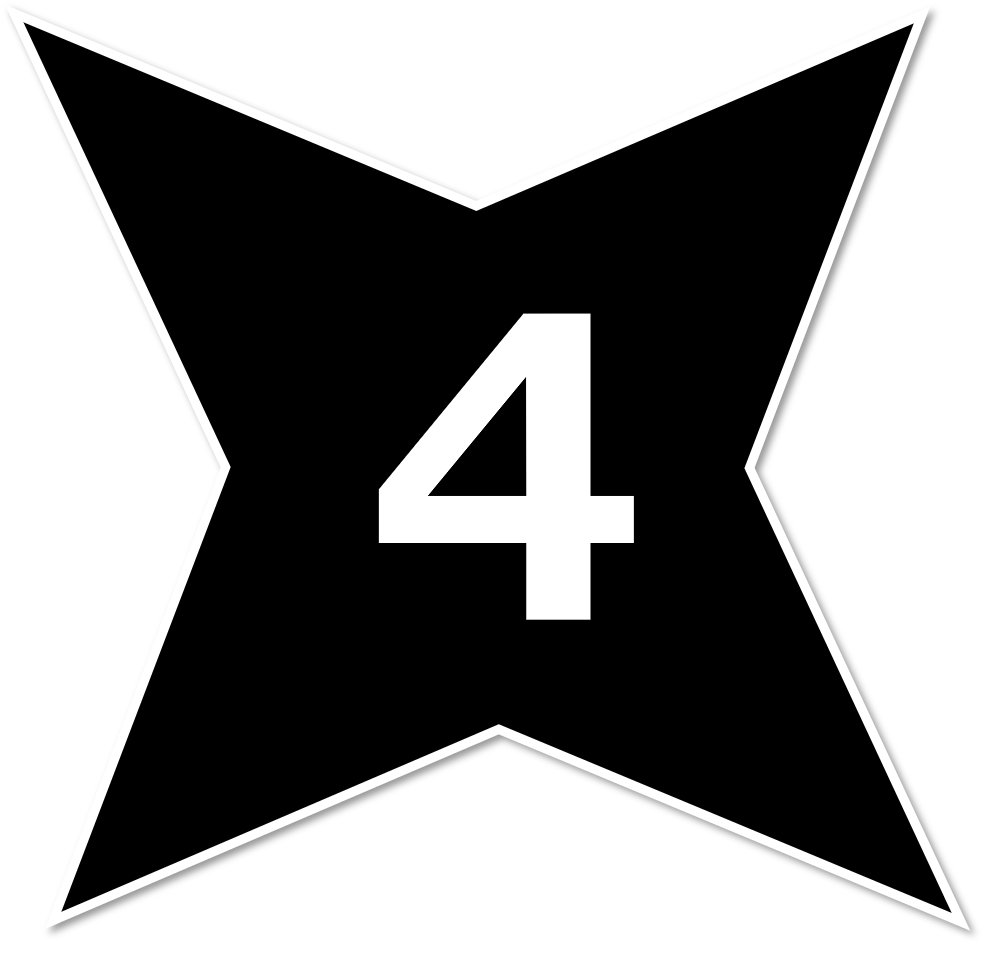 Turn right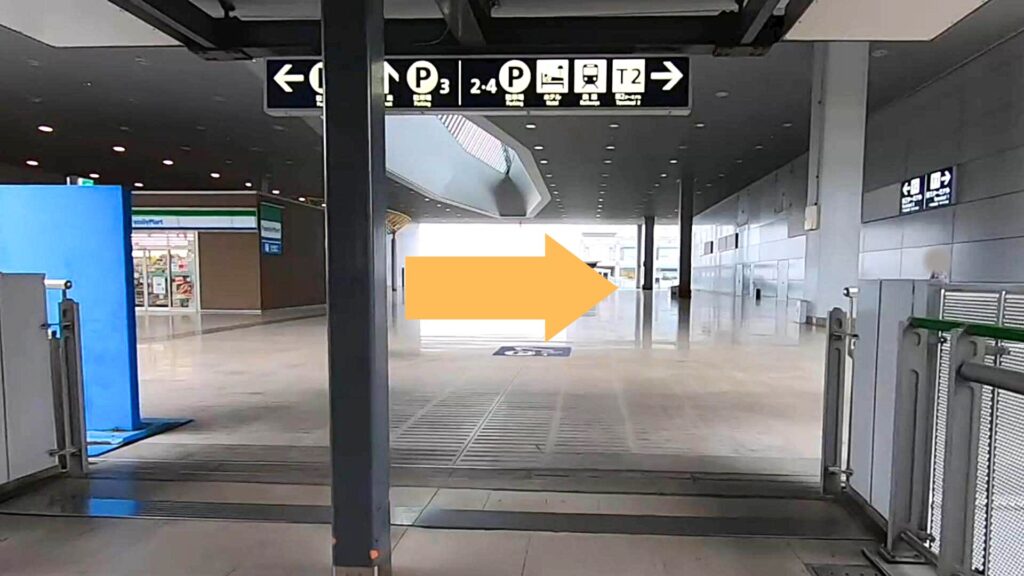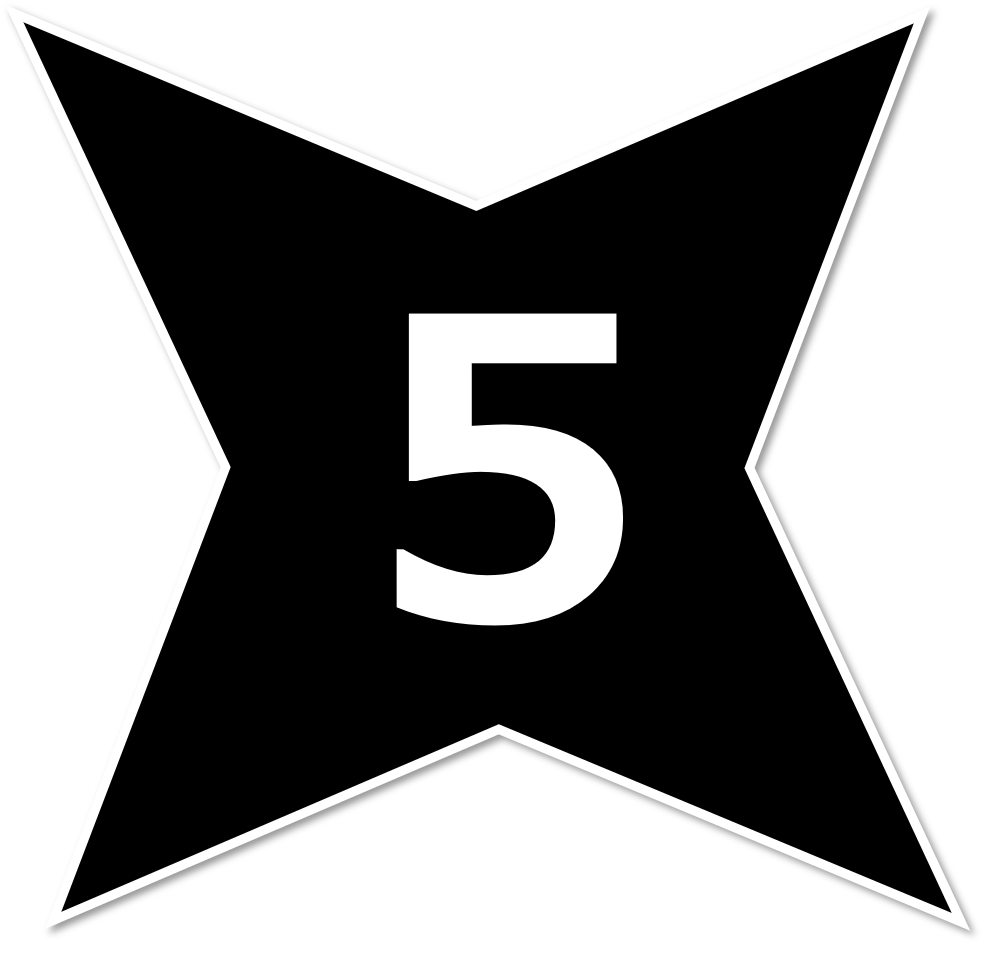 Turn left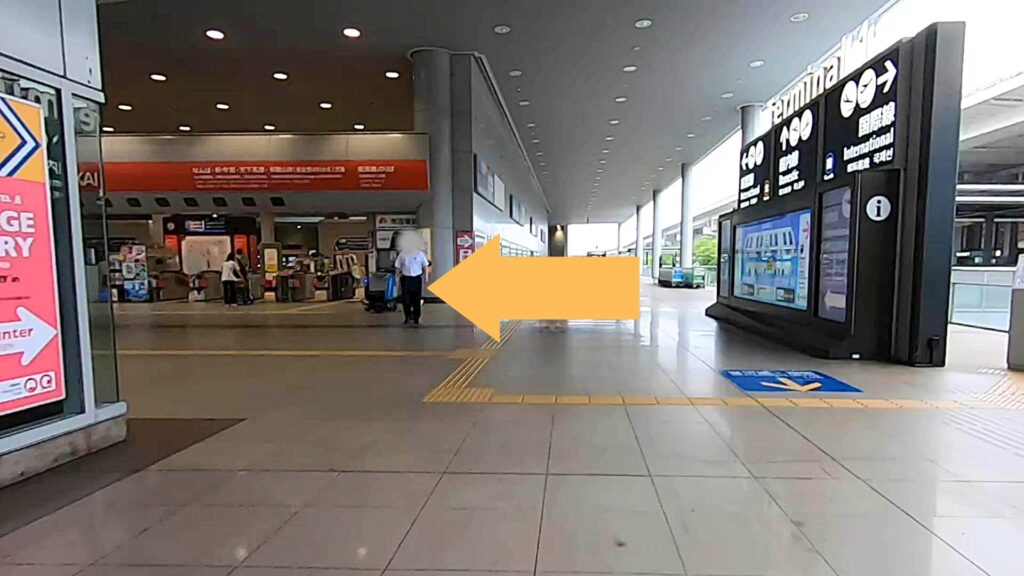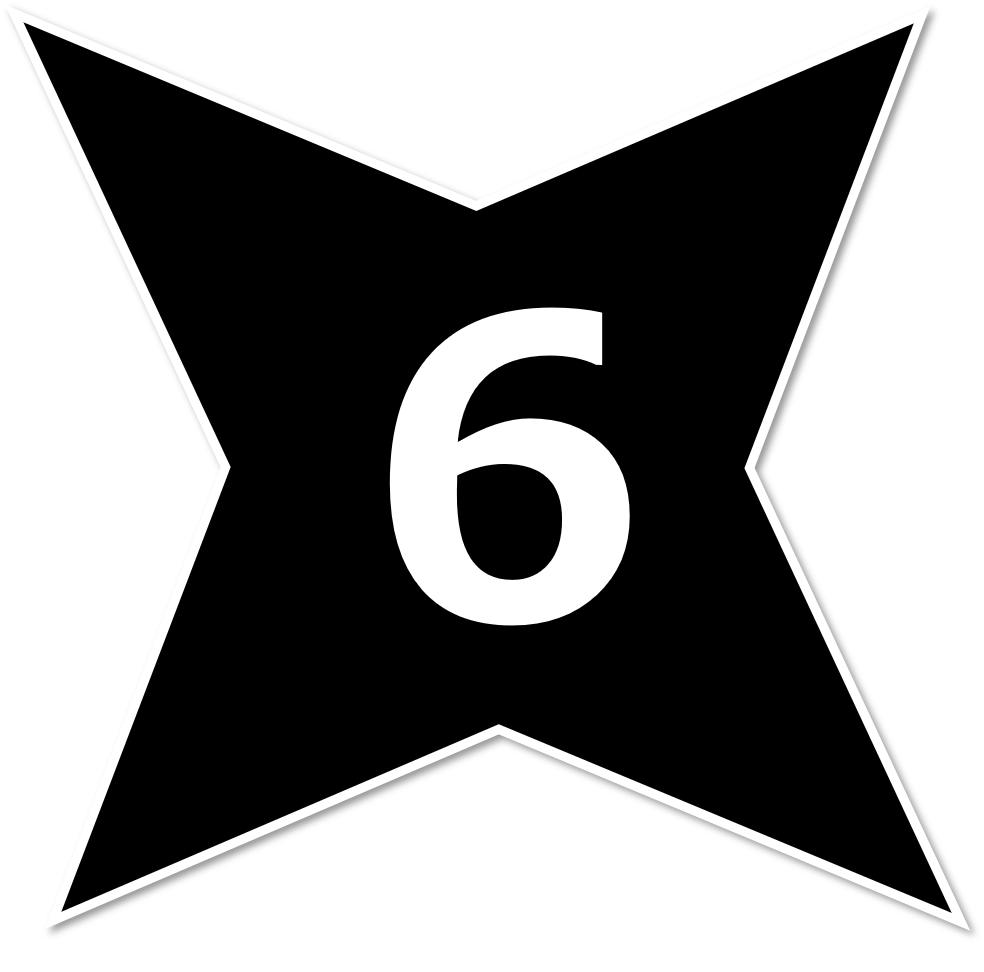 Go straight
You will see the ticket gate of JR/Nankai Railway Kansai Airport Station on the right.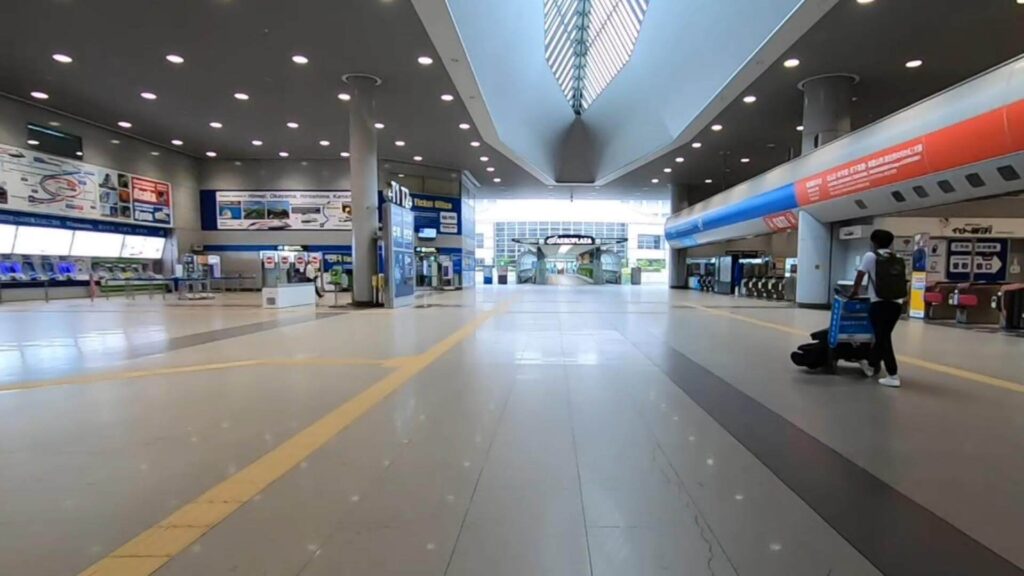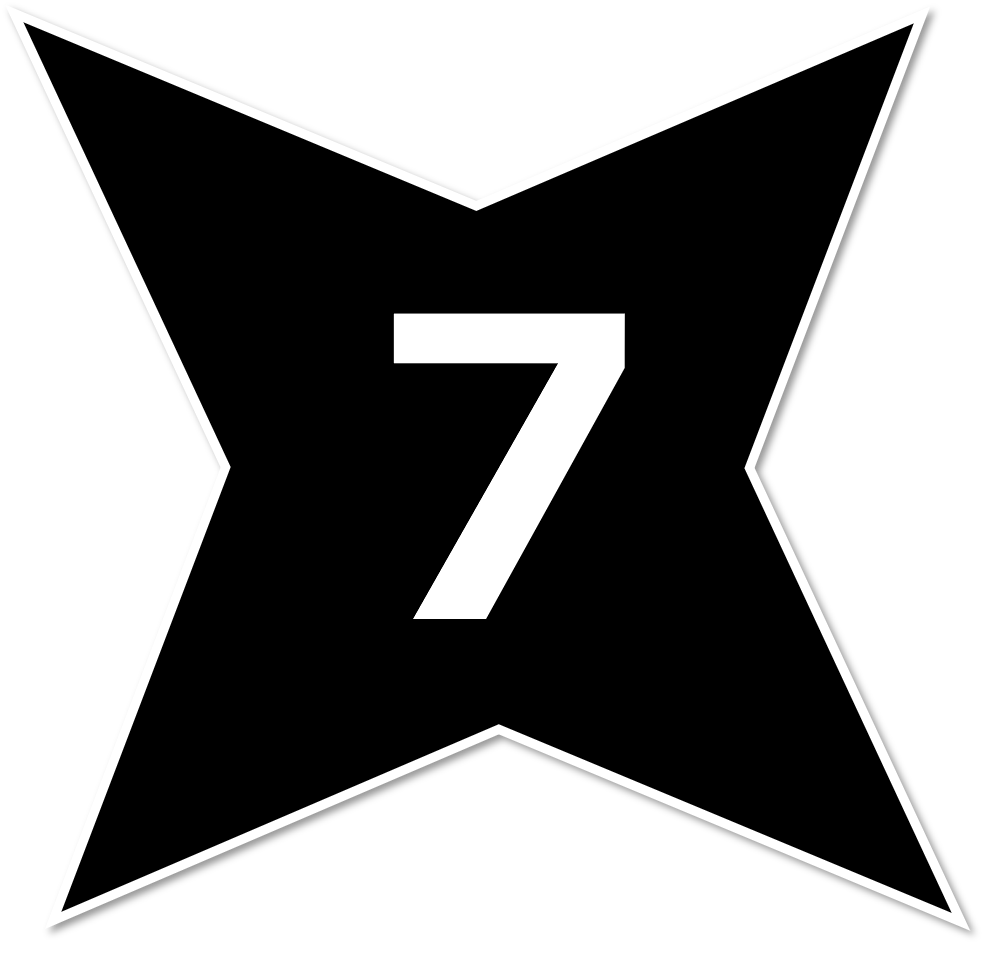 Go straight through the connecting passageway of Aeroplaza.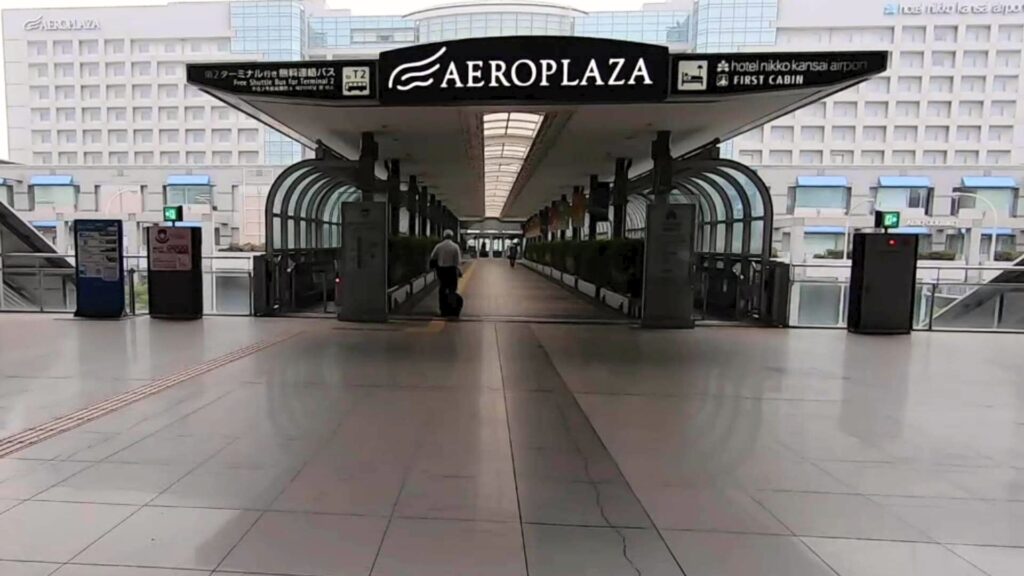 Aeroplaza is a complex facility that includes Hotel Nikko, restaurants, convenience stores, souvenir stores, and a car rental counter, in addition to a bus stop for the Terminal 2 building.
In Apr.2021, a 24-hour lounge opened for use by anyone who pays a fee.
Soft drinks and coffee are complimentary, and there is a grassy area to stretch your legs and relax, as well as a shower room. This is also a great place to meet or wait until boarding.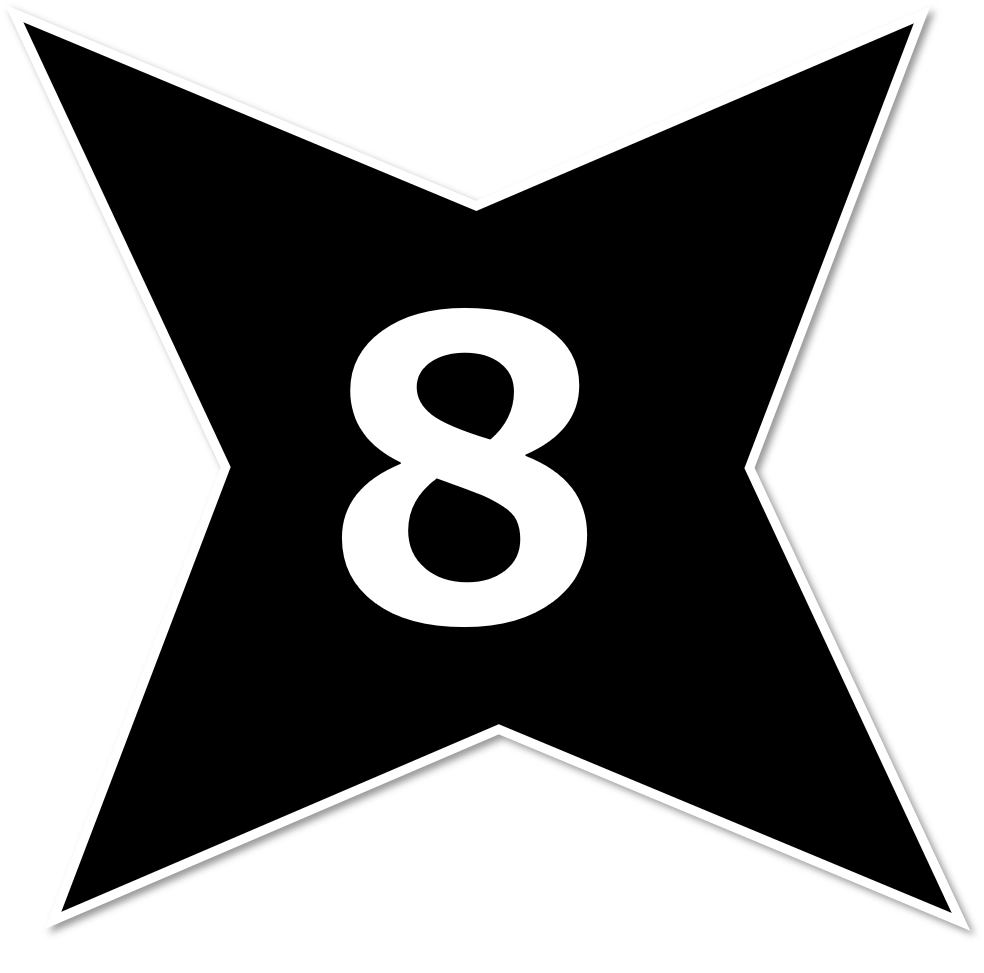 The entrance to the free shuttle bus stop for Terminal 2 is on the left.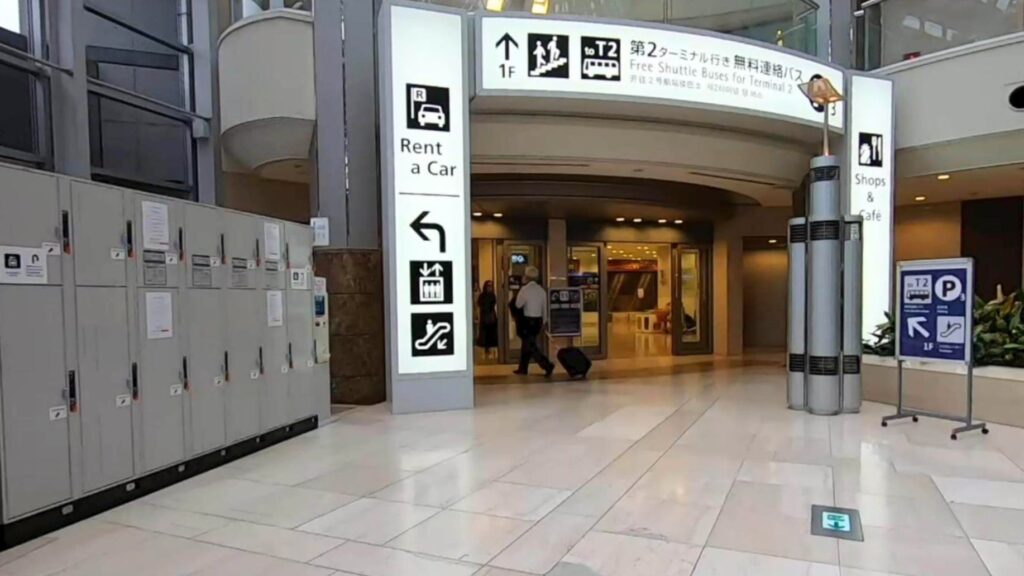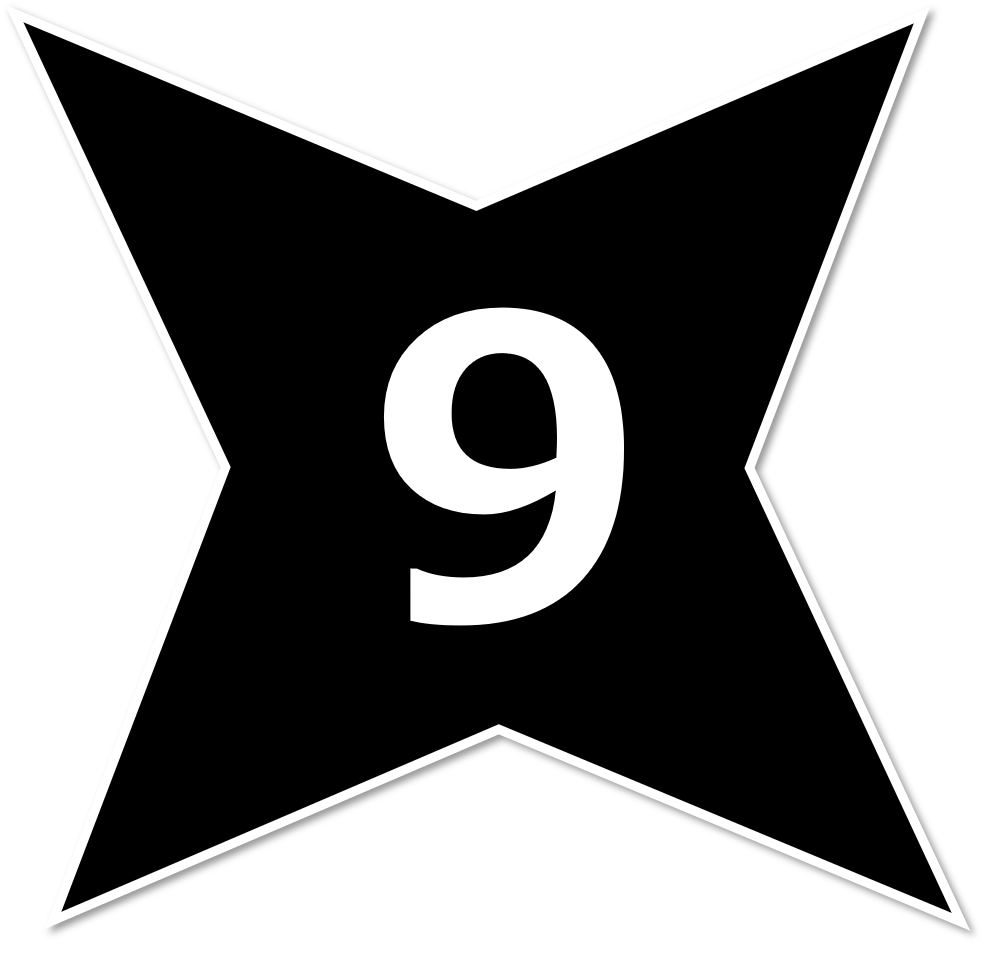 Go down to the 1st floor and go outside.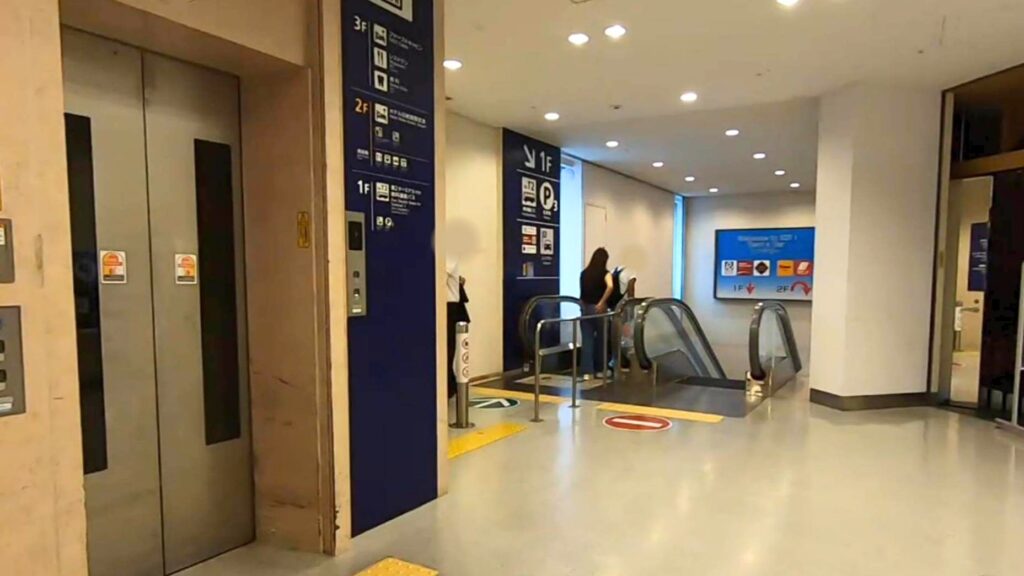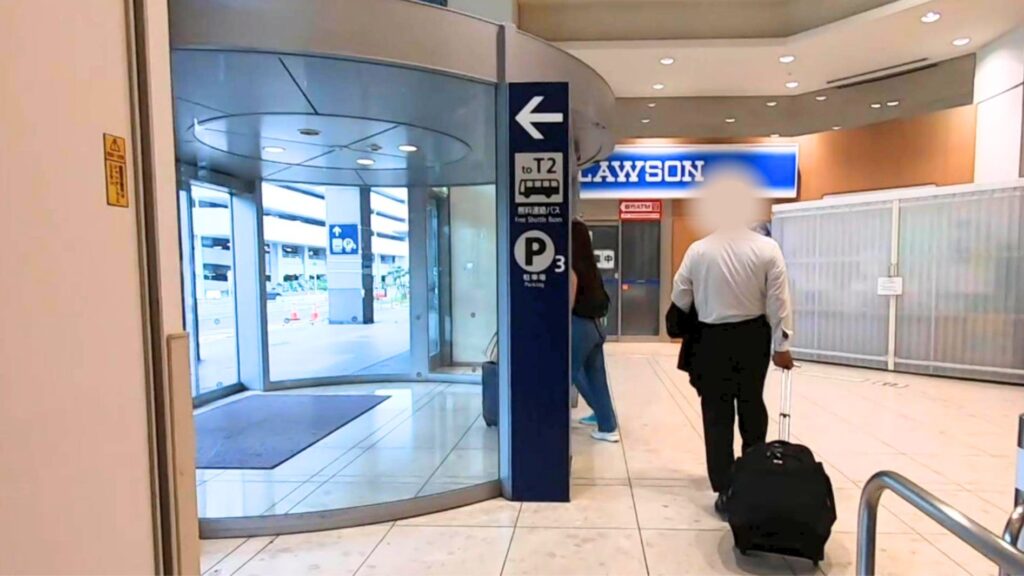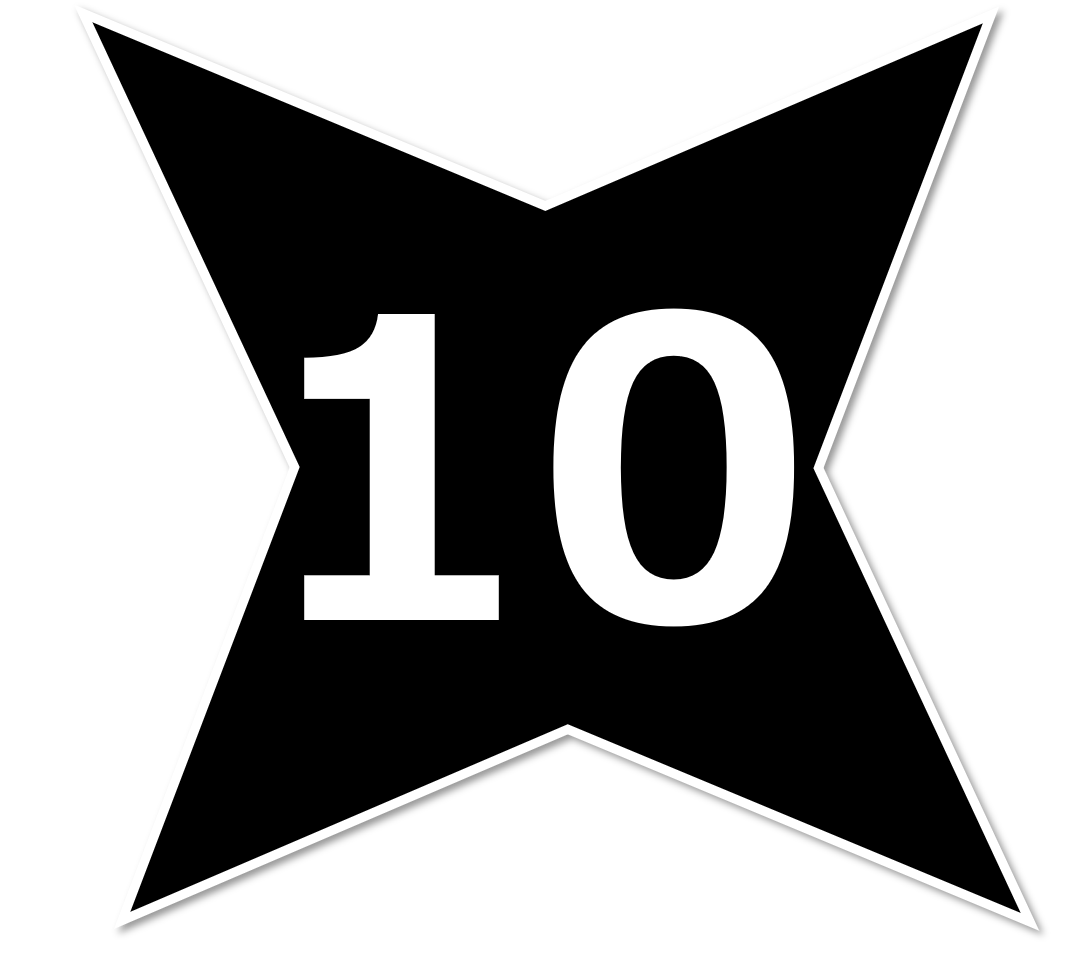 Go right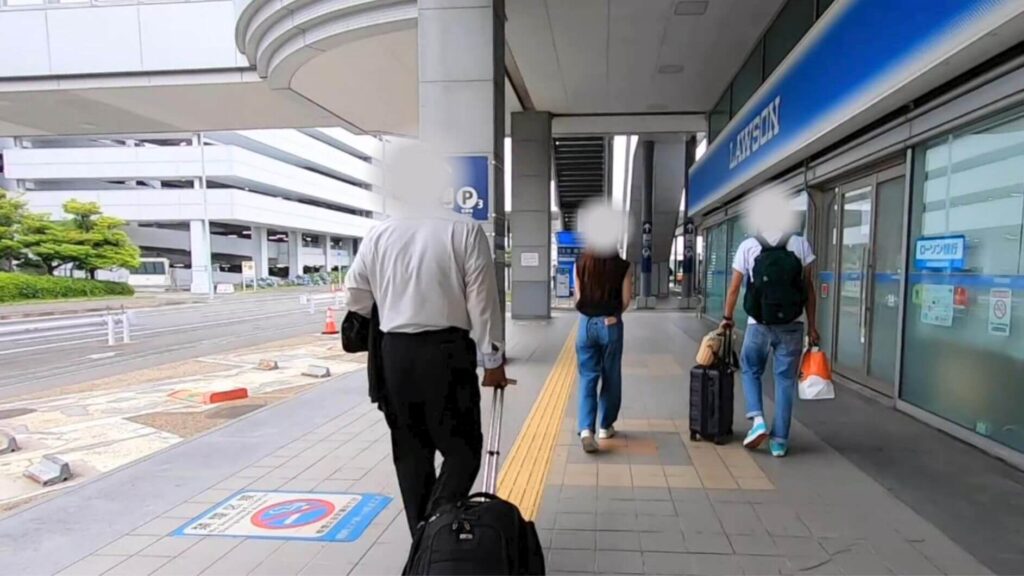 You will see a bus stop.
The ride from Aeroplaza to Terminal 2 takes 7-9 min.
Buses run approximately every 5 to 7 minutes, but the interval varies depending on the time of day, and there may be a wait, so we recommend boarding early!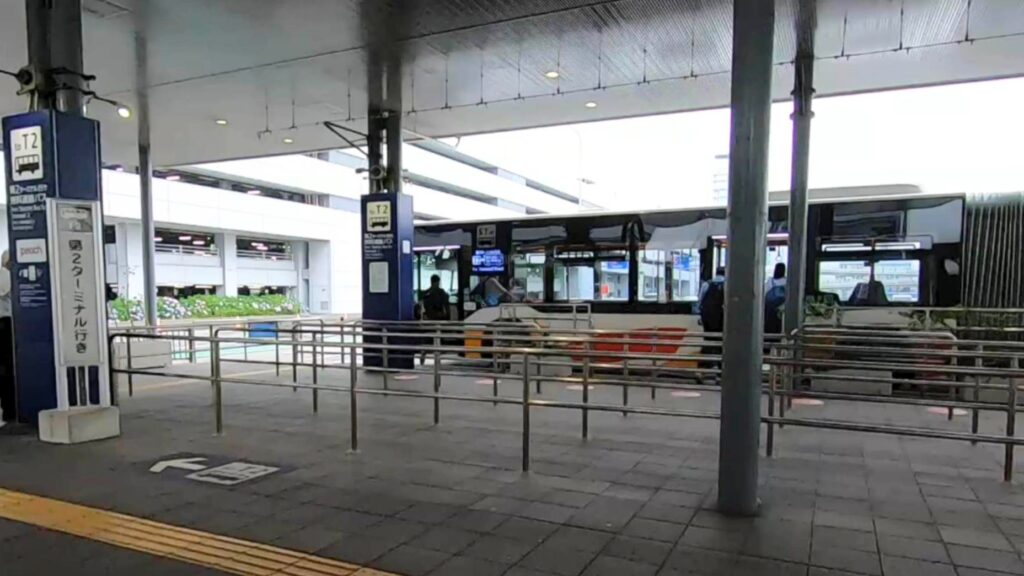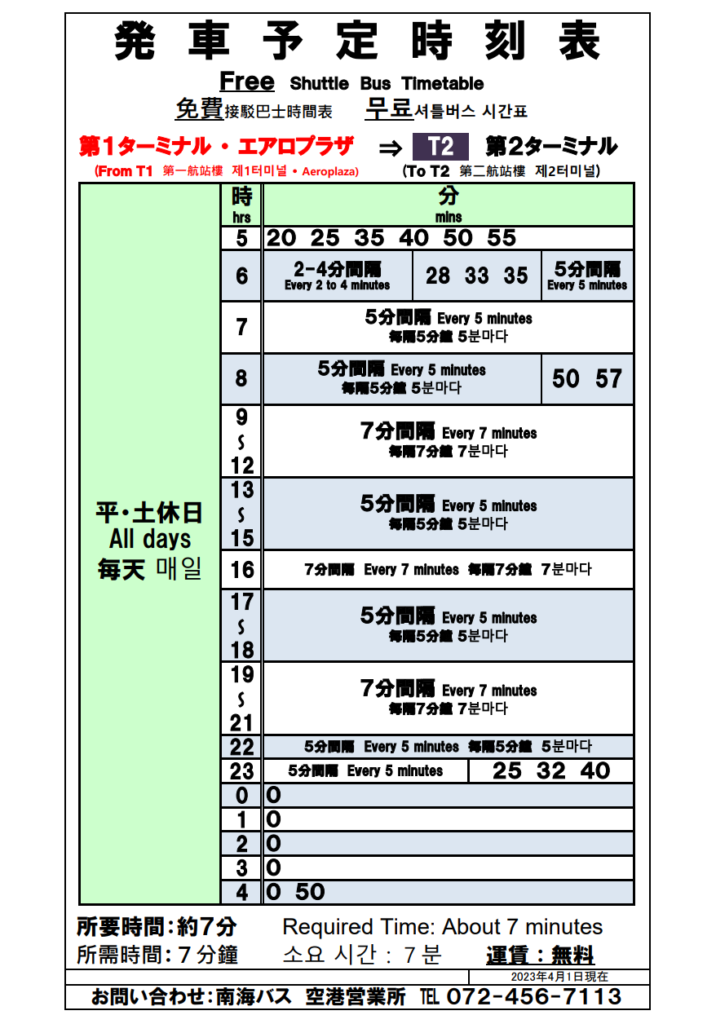 Terminal 2 bus stop ⇒ Domestic flight ⇒ International flight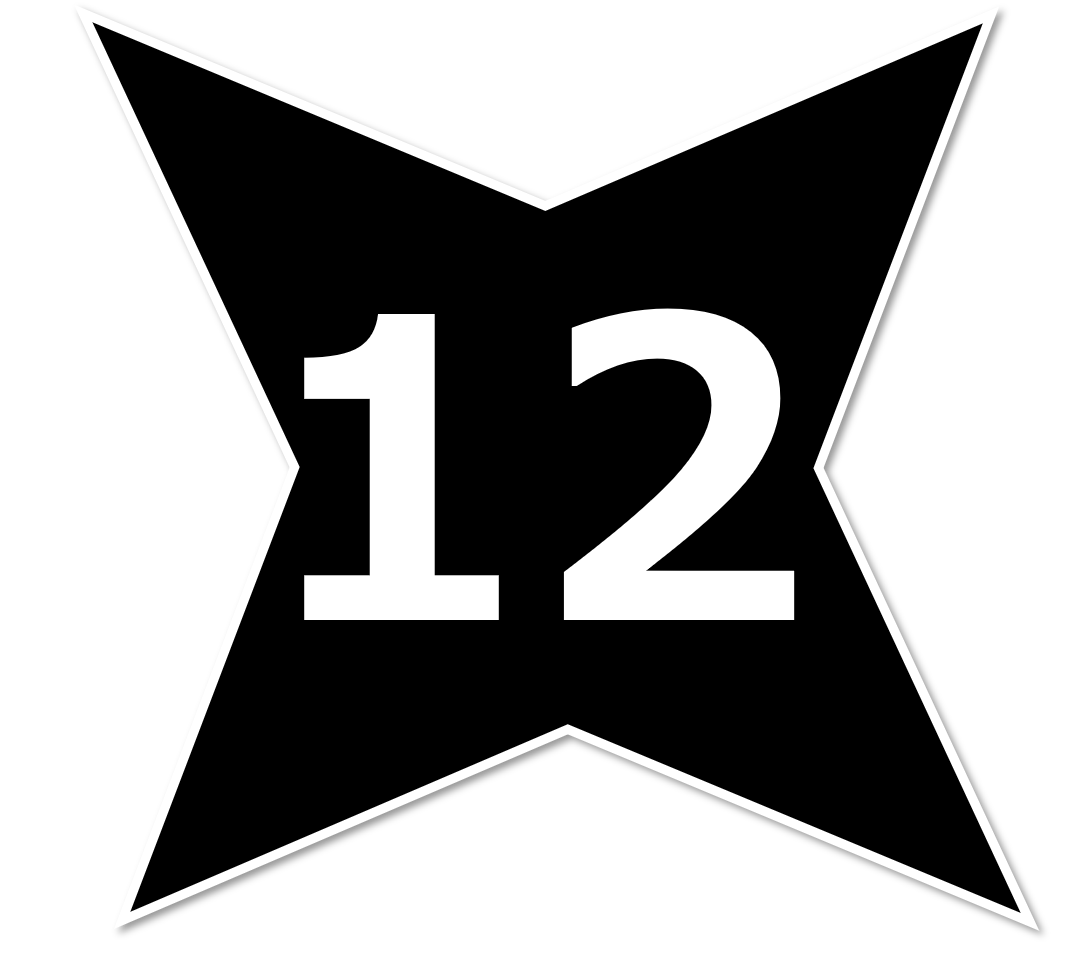 You have arrived at the Domestic floor of Terminal 2.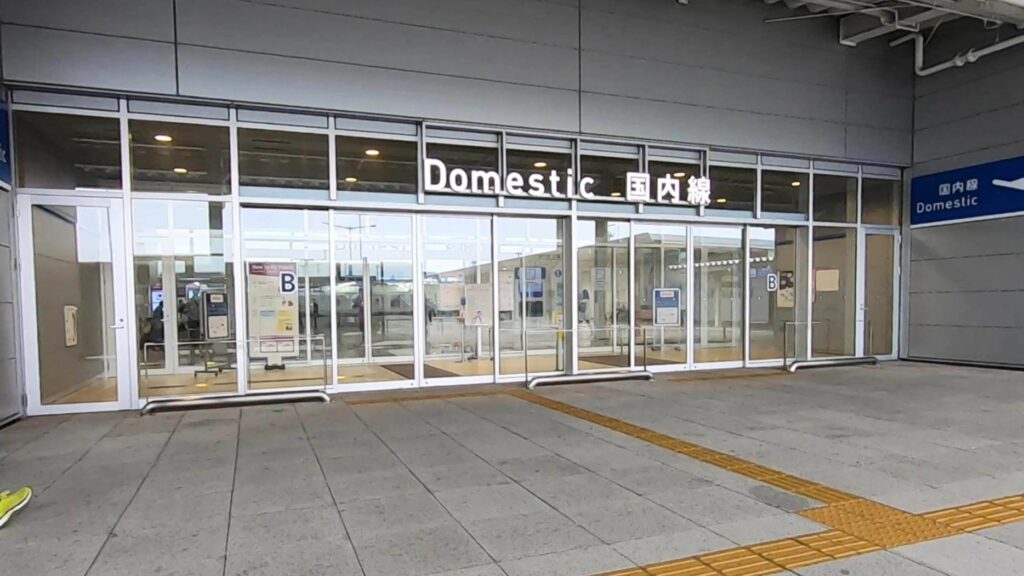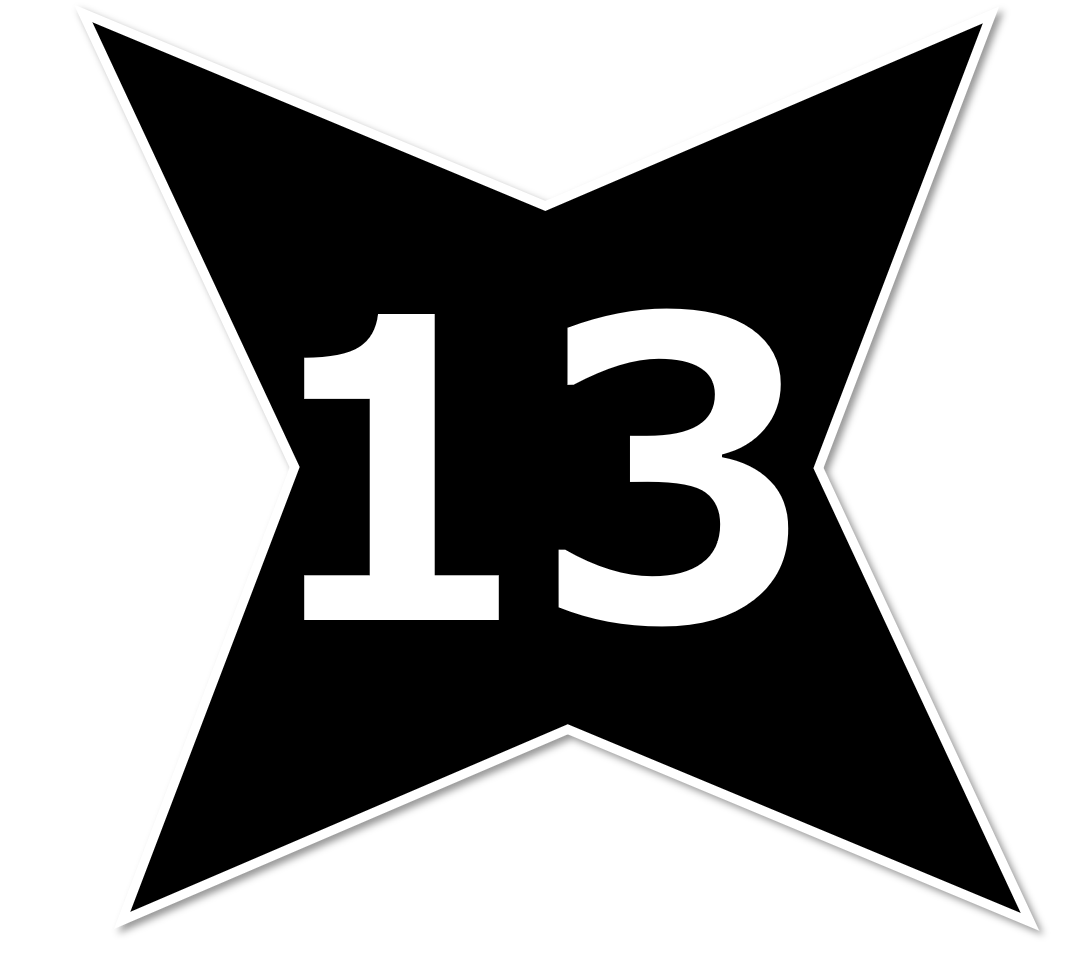 Peach's automatic check-in machine. There is a check-in counter at the back.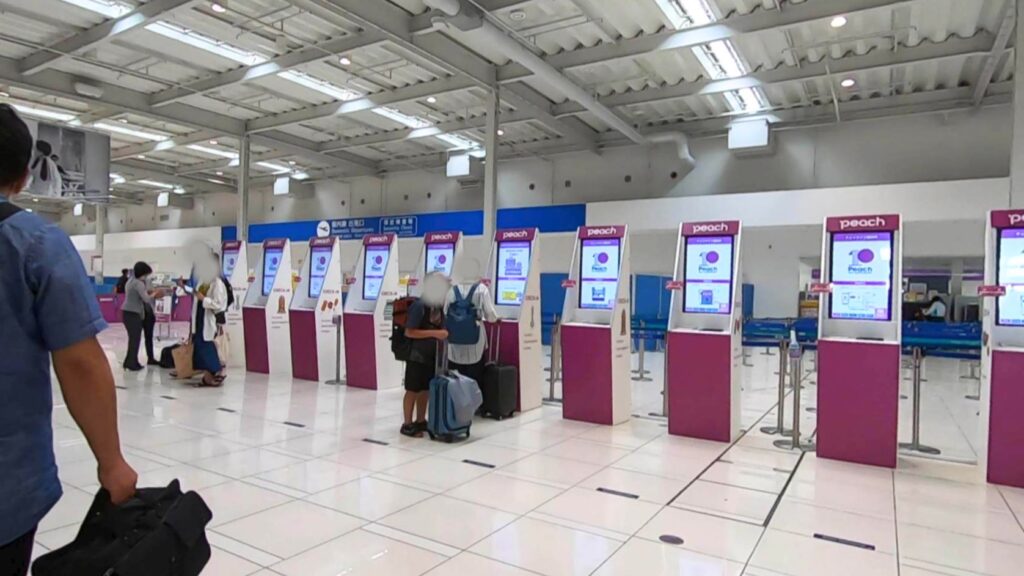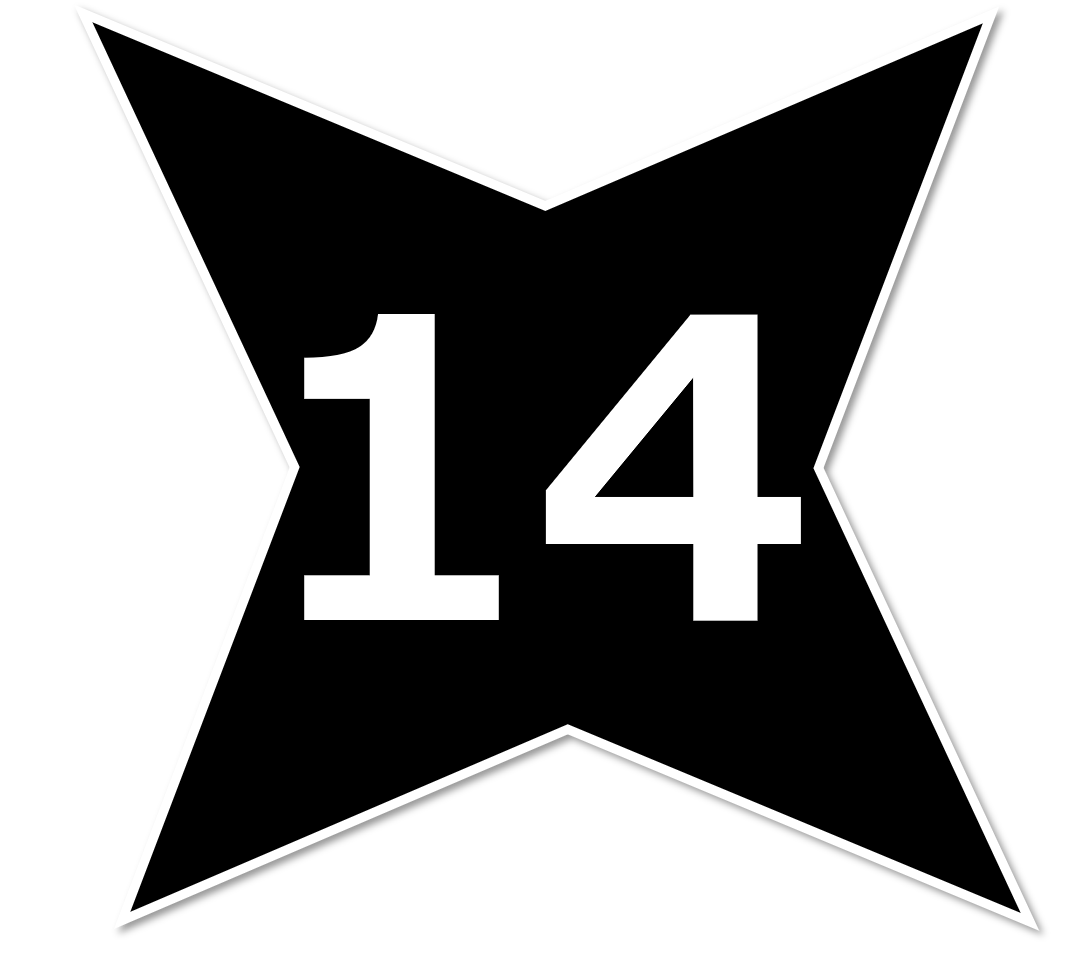 For international flights, exit the bus and turn right.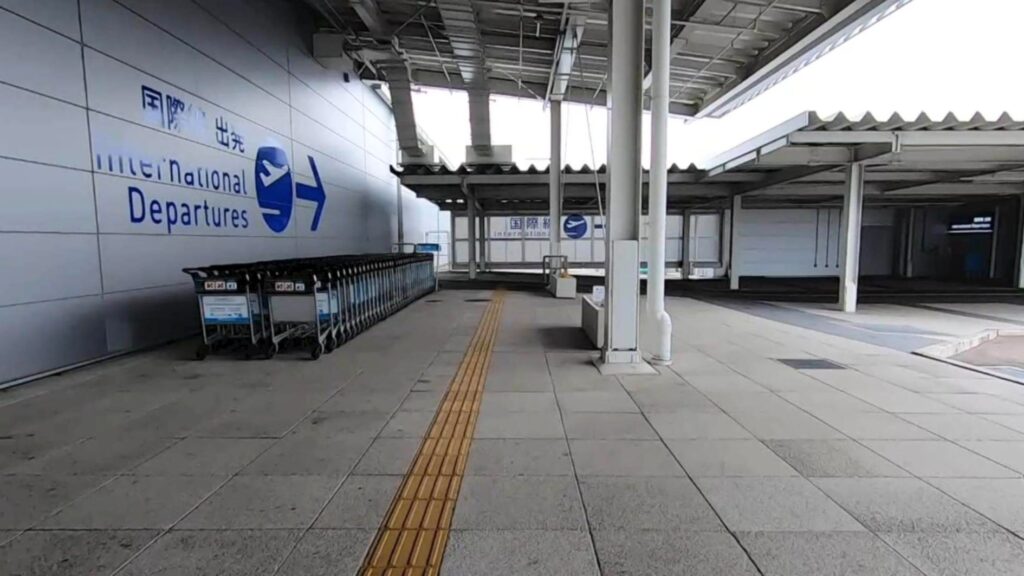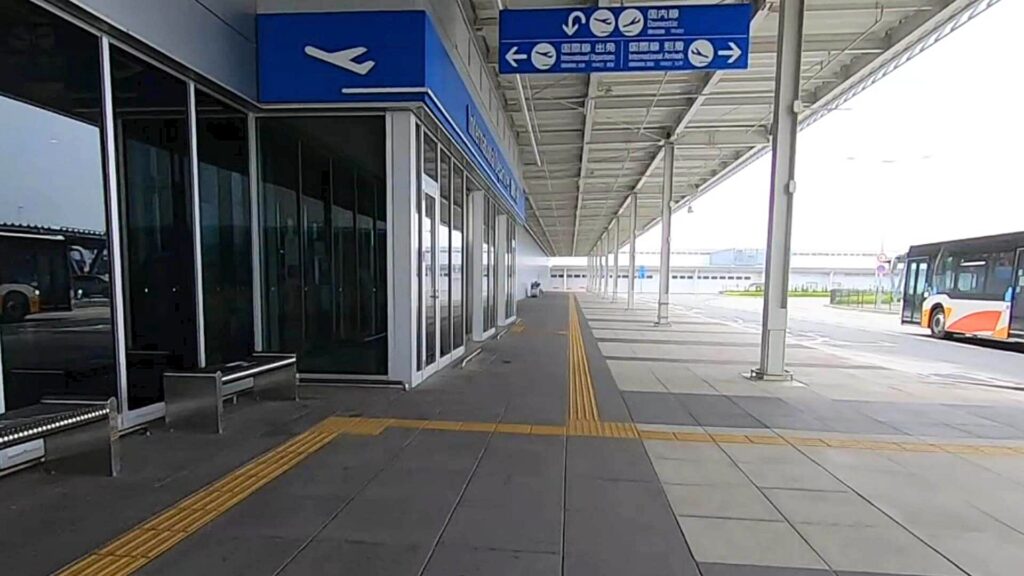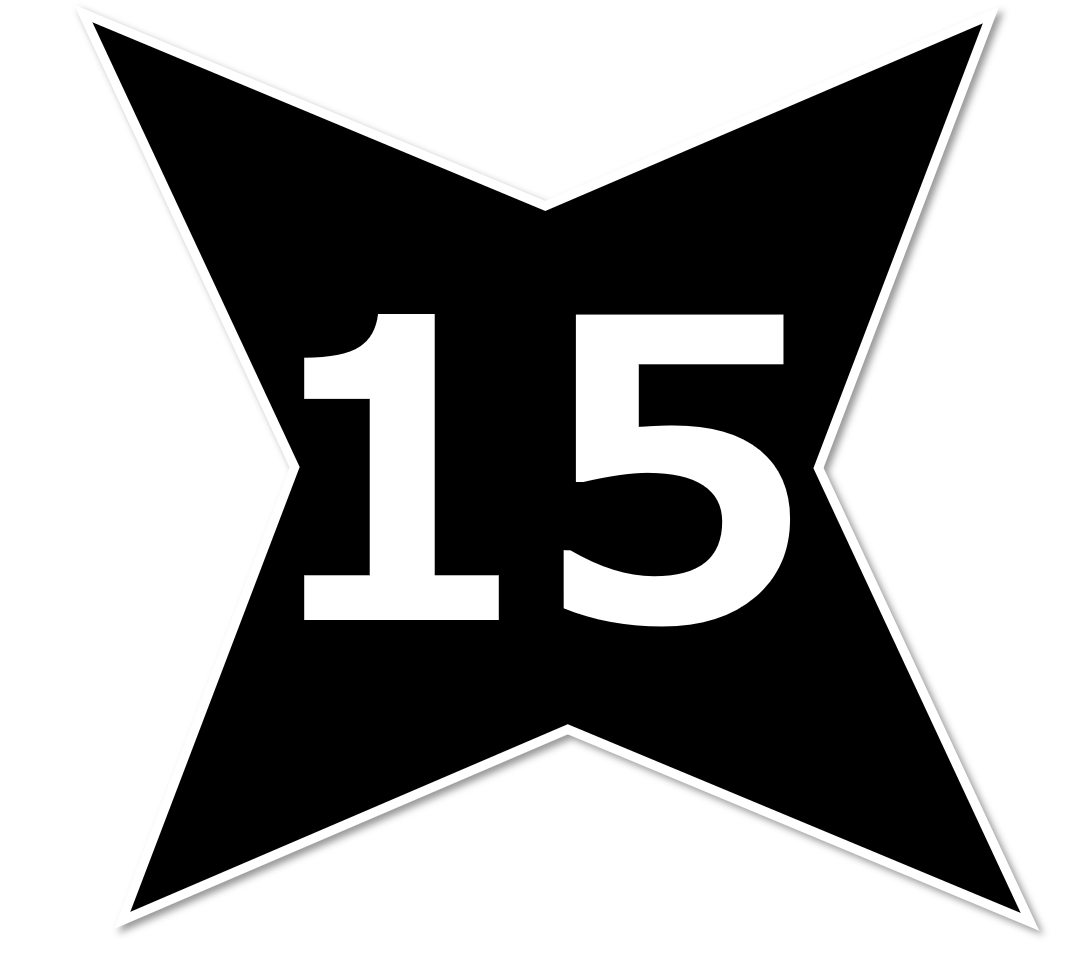 You have arrived at the International departure floor.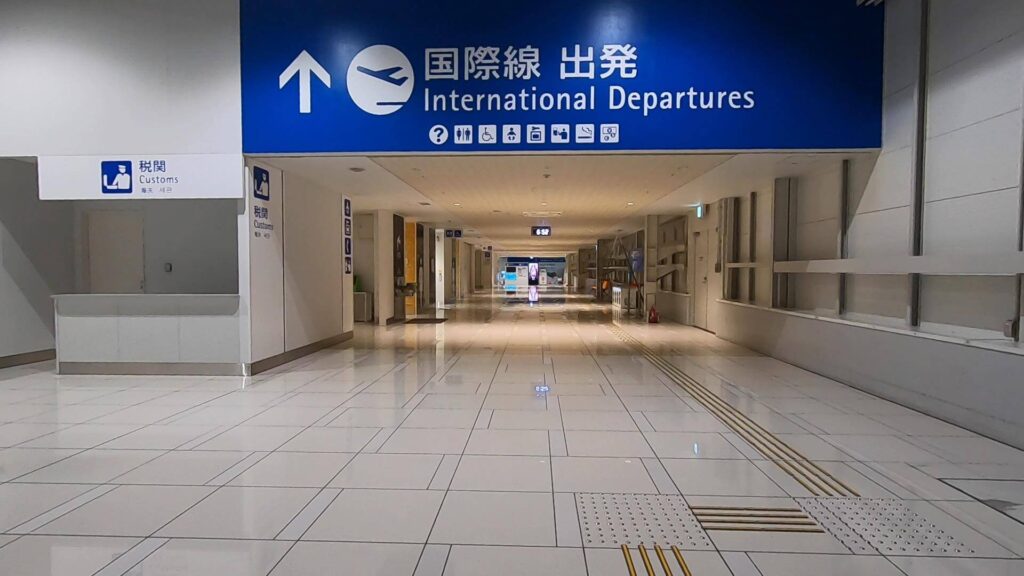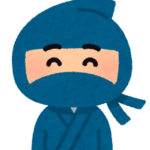 Ninja
Have a safe flight!
Please watch the video as well.