Limited express "Rapi:t" connects Kansai Airport Station and Nankai Namba Station, which are directly connected to KIX, in the shortest possible time.
Limited Express is a fast train that stops at even fewer stations than Express.
With its advanced design and relaxing ride, the "Rapi:t" is sure to make your trip a memorable one.
The "Kanku Tokuwari Rapi:t Ticket", which offers a discount on regular fares, is now on sale, so please take advantage of this opportunity.
In this issue, we will introduce "Rapi:t".
Time required / Rate
Kansai Airport Sta. ⇔ Namba Sta.
Ride time:Approx. 38 min.
| | | |
| --- | --- | --- |
| | Adult | Child |
| Regular seat | 1,290 yen | 650 yen |
| Super sheet | 1,500 yen | 850 yen |
Kanku Tokuwari Rapit Ticket
| | | |
| --- | --- | --- |
| | Adult | Child |
| Regular seat | 1,450 yen | 730 yen |
| Super sheet | 1,650 yen | 930 yen |
Normal rate
『Kanku Tokuwari Rapi:t Ticket』
To ride the "Rapi:t", you will need a a train ticket and a limited express ticket.
Therefore, the normal ticket is 930 yen + express ticket 520 yen = 1,450 yen in total, but with the "Kanku Tokuwari Rapi:t Ticket", the fare is only 1,290 yen.
This campaign is limited to March 31, 2023, but has been extended in the past, and may be extended again.
Currently, tickets exclusively for foreign tourists are available at even lower prices. For details, please visit the official website.(Dec.2022)
Timetable(Feb 2023 Postscrip)
To get to Namba on the Nankai Line from Kansai Airport Station, you can use either "Limited Exp. Rapi:t" or "Airport Exp.".
The "Limited Exp.Rapi:t" ride takes about 38 min, while the "Airport Exp." takes about 45 min.
but since the "Limited Exp.Rapi:t" only runs about once every hour, in some cases the "Airport Exp." will arrive earlier.
Incidentally, the fare for the "Airport Exp." is 930 yen one-way for adults.
In response to the increased demand for airport routes following the lifting of entry restrictions, we will increase the number of morning "Limited Exp.Rapi:t" services on both weekday and weekend schedules for the time being, starting on Feb.11, 2023.
Design
Its distinctive form is a fusion of nostalgia and modern design.
It looks like a robot and makes you want to take pictures of it even if you are not a railroad fan.
The windows are oval shaped like airplanes, adding to the feeling of travel.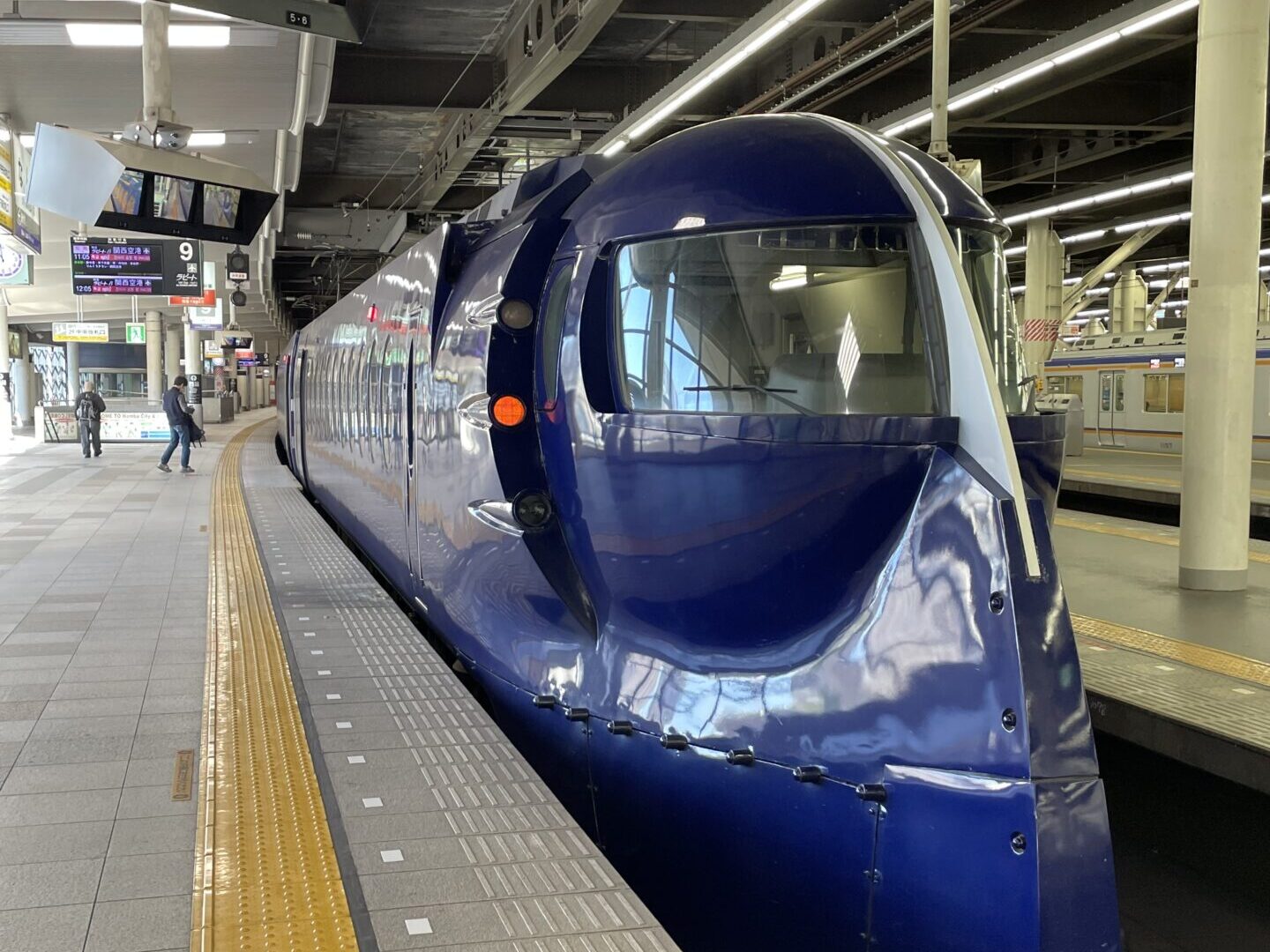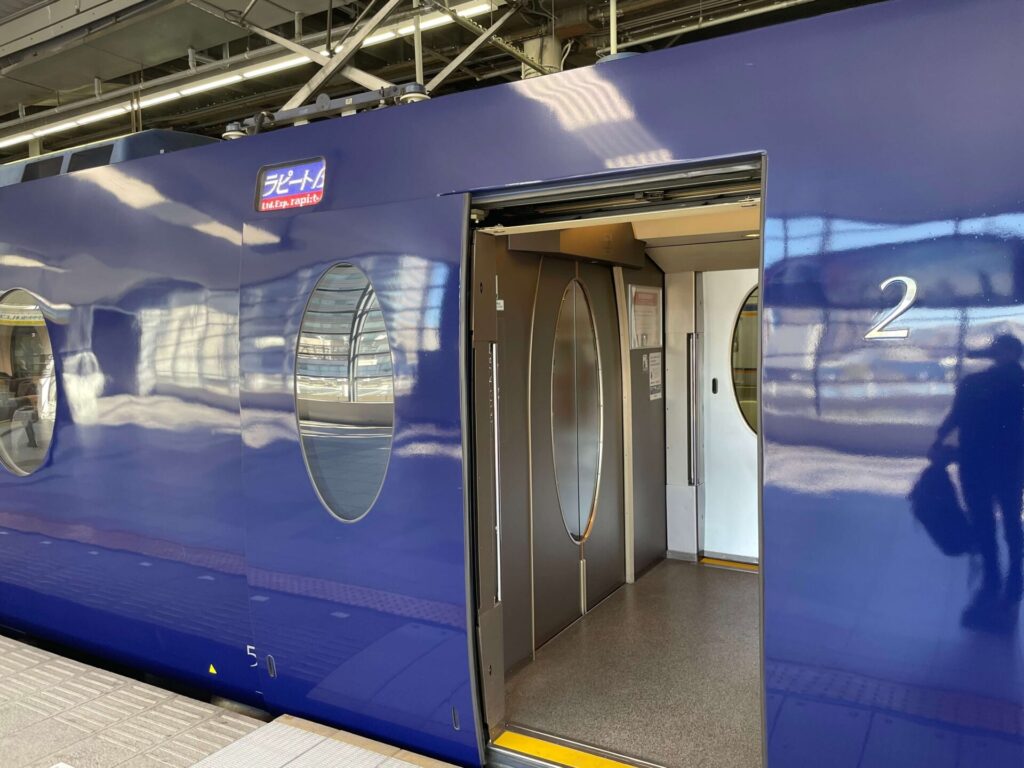 Where are the stops?
In fact, there are two types of Rapito, α and β. α has two fewer stops than β (Sakai and Kishiwada are passed through), so the ride is shorter.
But it departs from Kansai Airport after 8:00 p.m. and from Namba only in the morning on weekdays (Nov.2022).
Rapid β:Namba, Shin-Imamiya, Tengachaya, Sakai, Kishiwada, Izumisano, Rinku-Town, Kansai Airport
What kind of seats?
54 of the 252 seats are Super seats.
Cars 1-4 have Regular seats, while cars 5 and 6 have Super seats.
Regular seats have two rows of seats across the aisle, and super seats have two rows plus one row, making them more spacious and comfortable.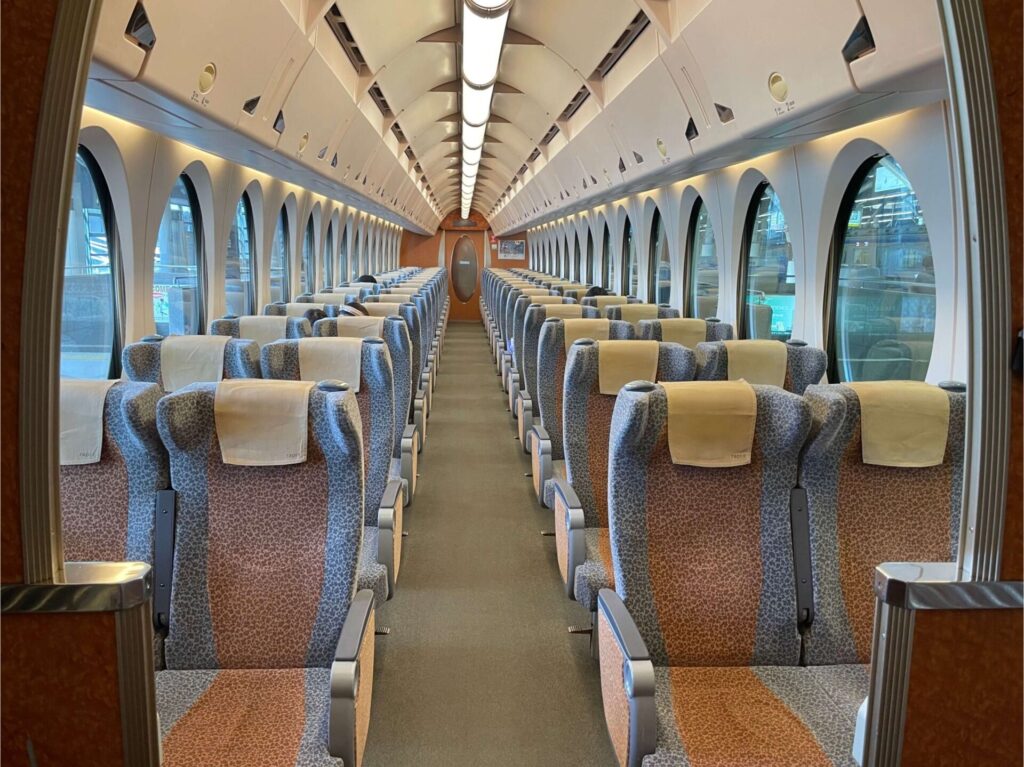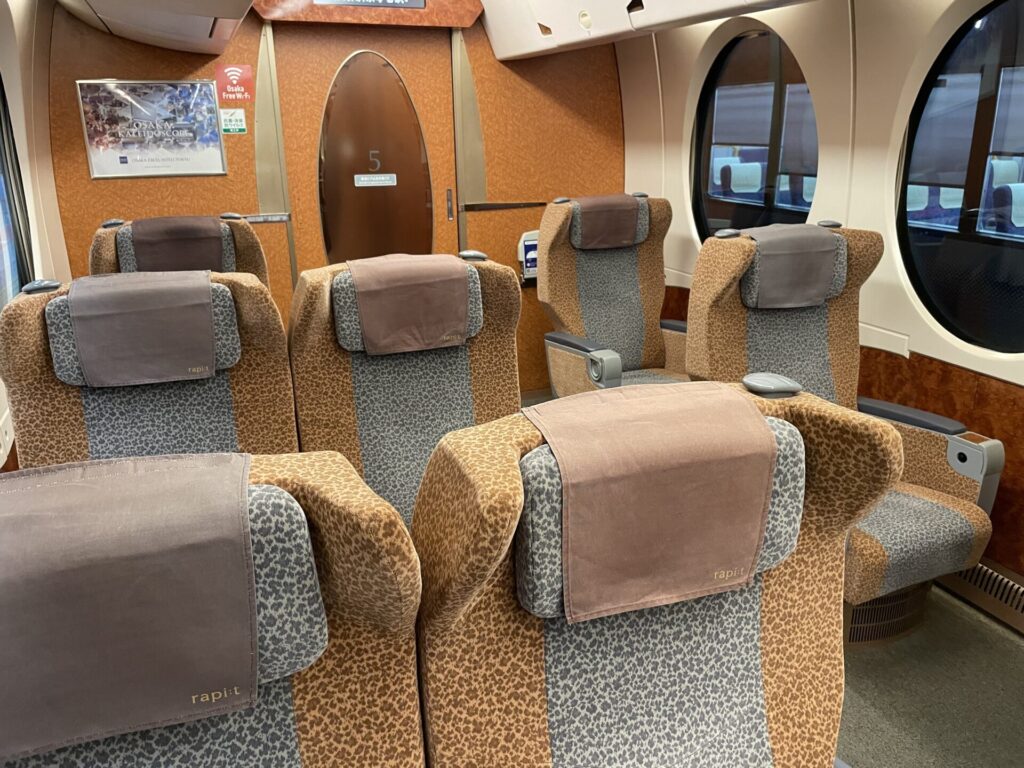 There is a luggage compartment above the seat. It looks like an airplane.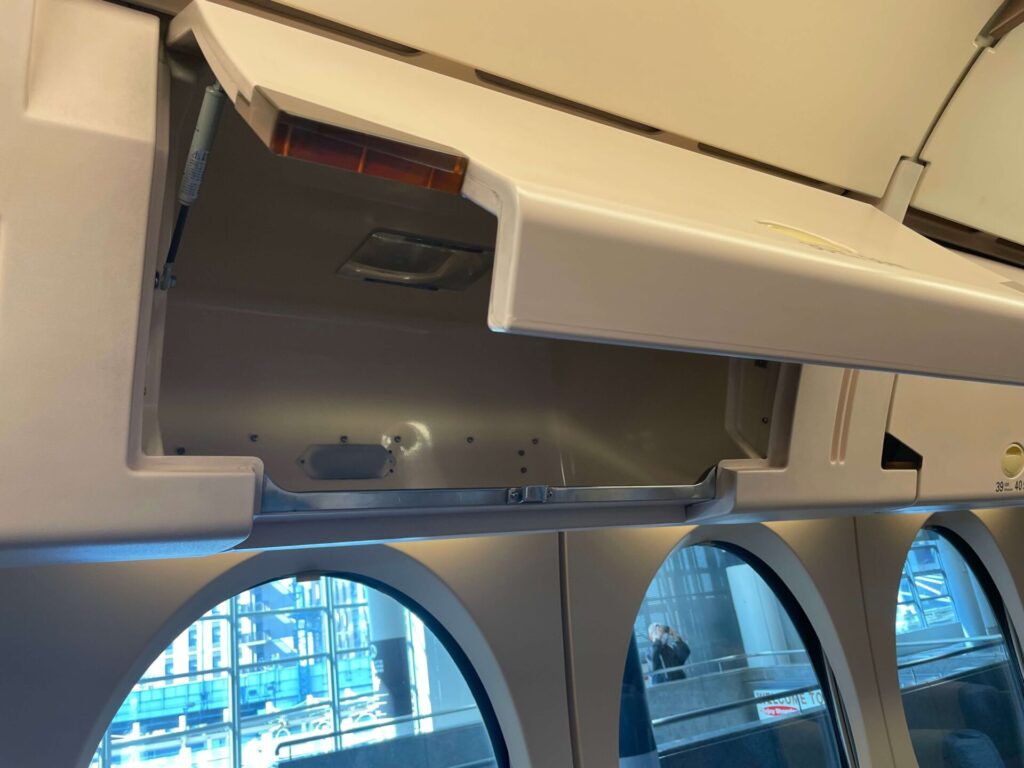 What facilities are available?
Restrooms are located in Cars 3 and 5. Vending machines are located only in Car 3.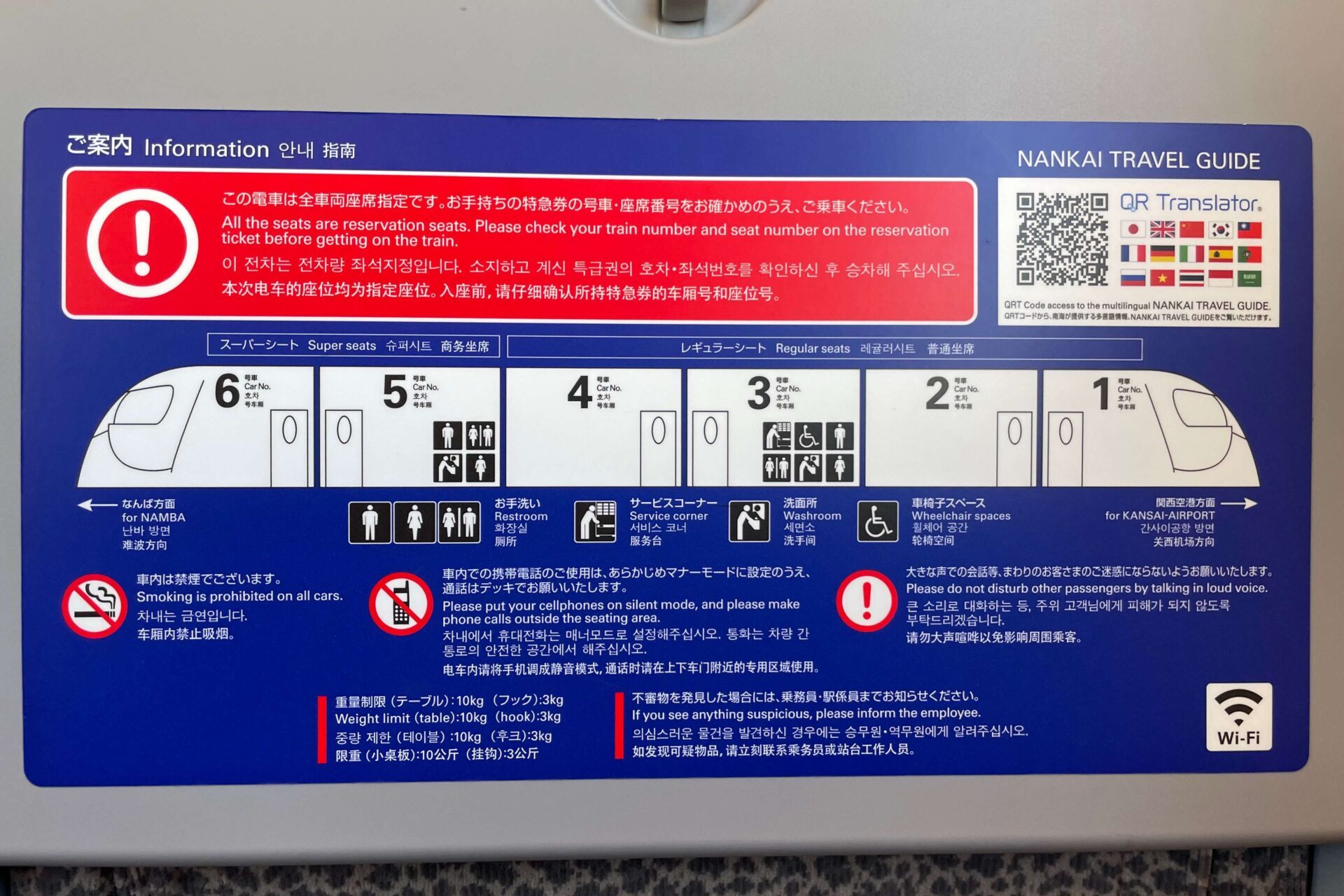 Free Wi-Fi is also available.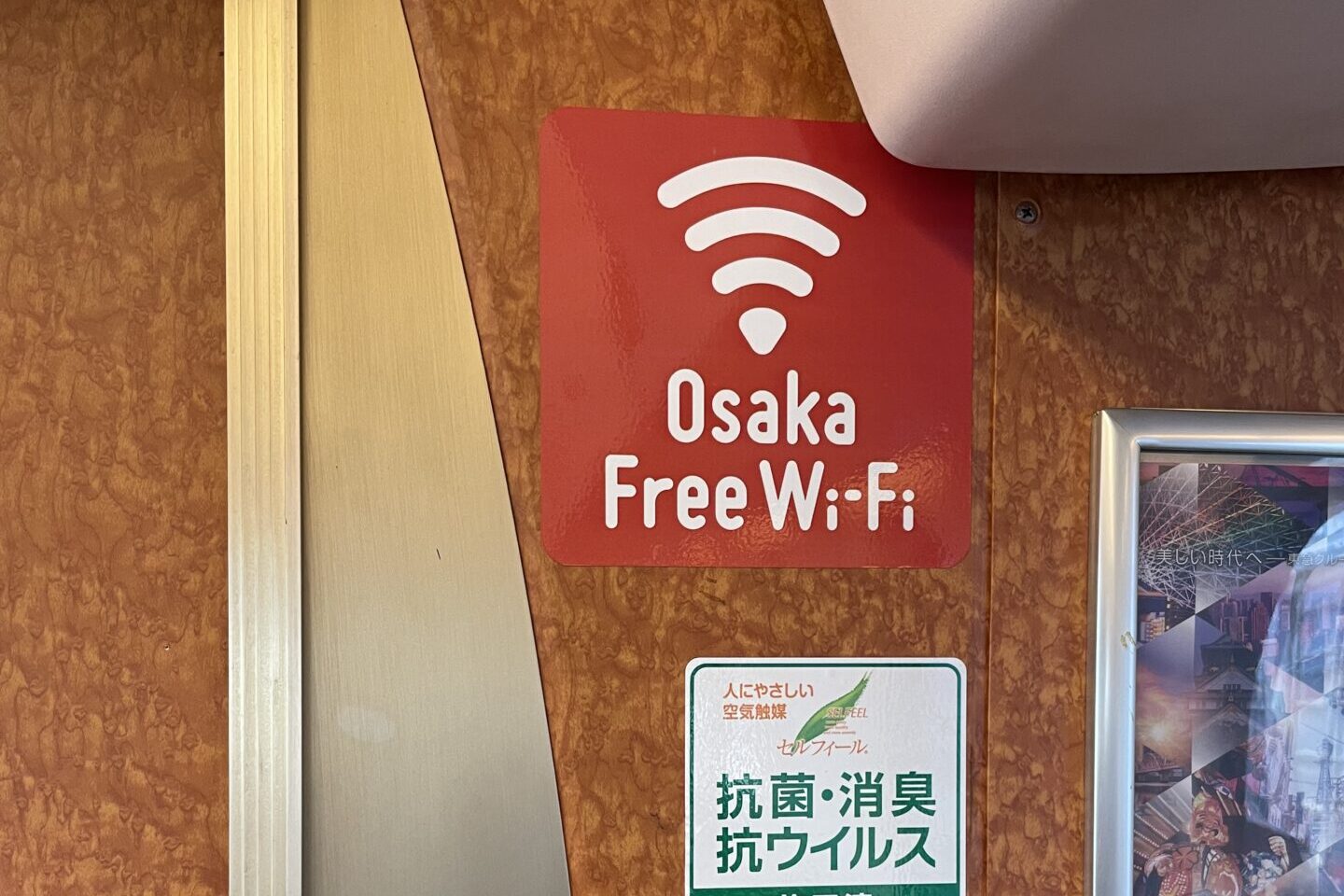 Just inside the entrance, there is a space for large luggage. It is also equipped with a lock.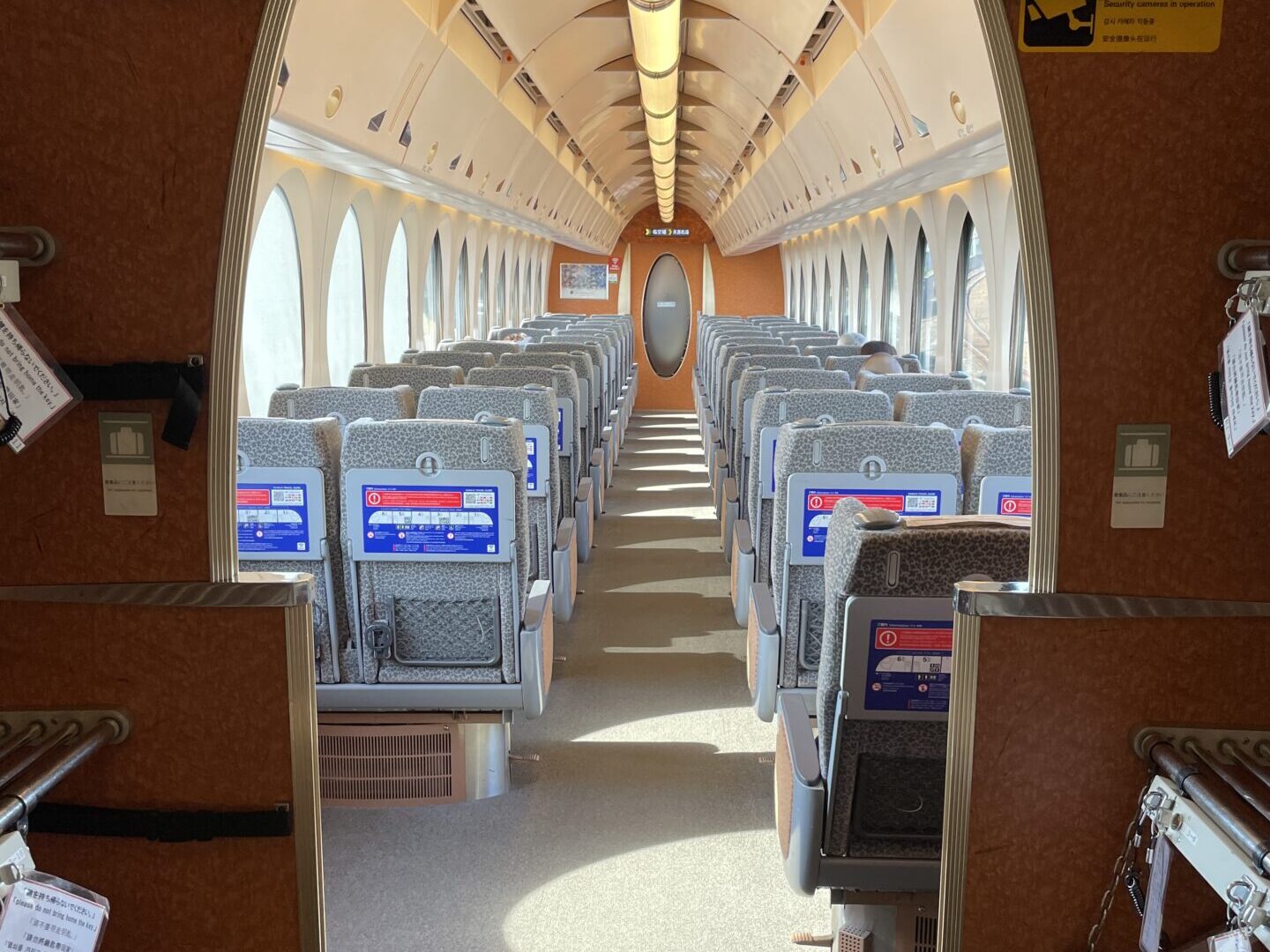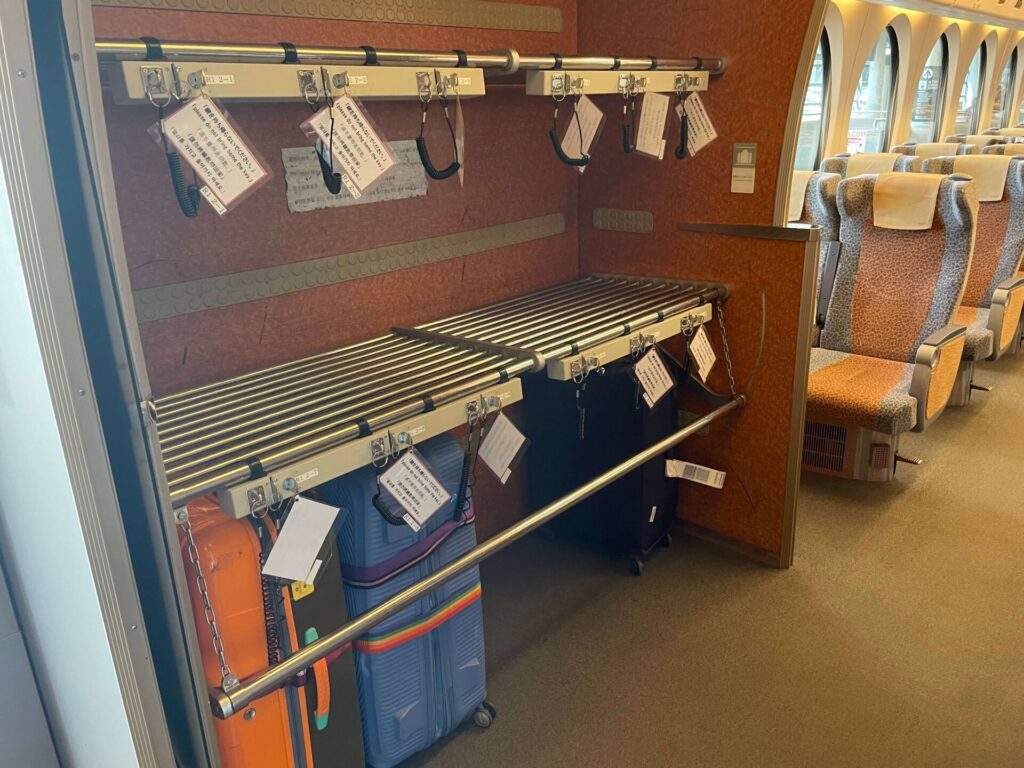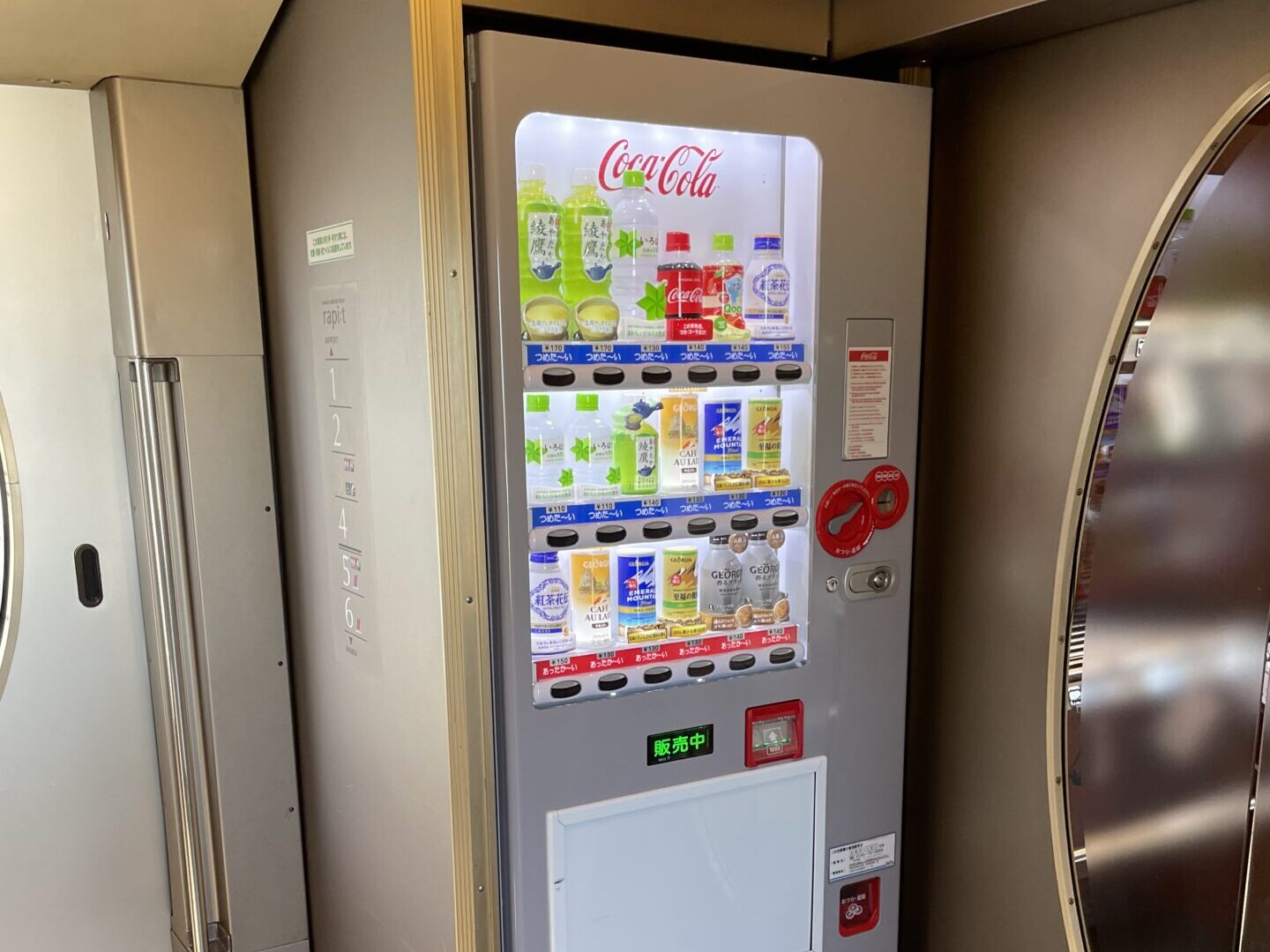 There is also a washbasin.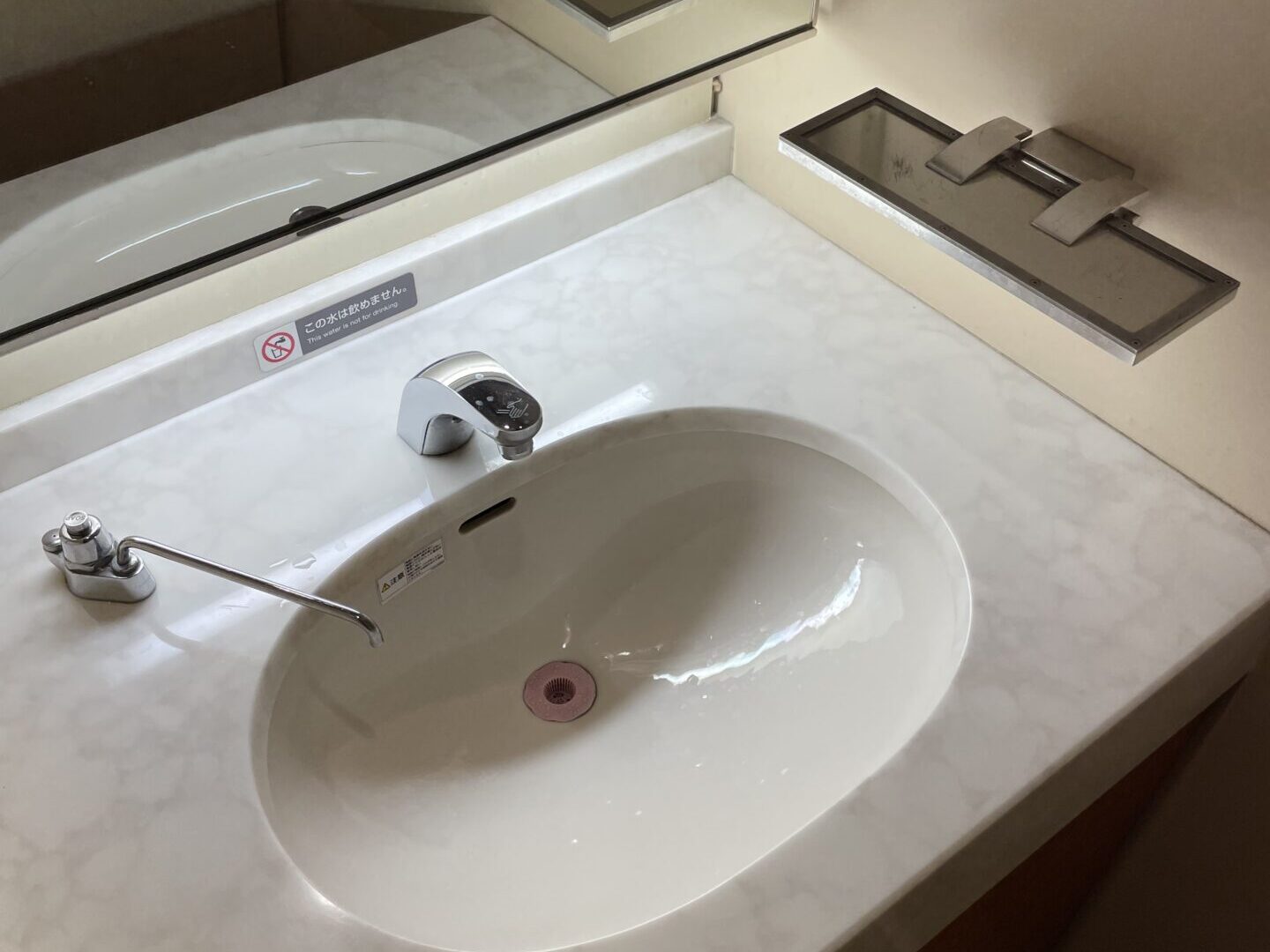 Western-style toilets are also available.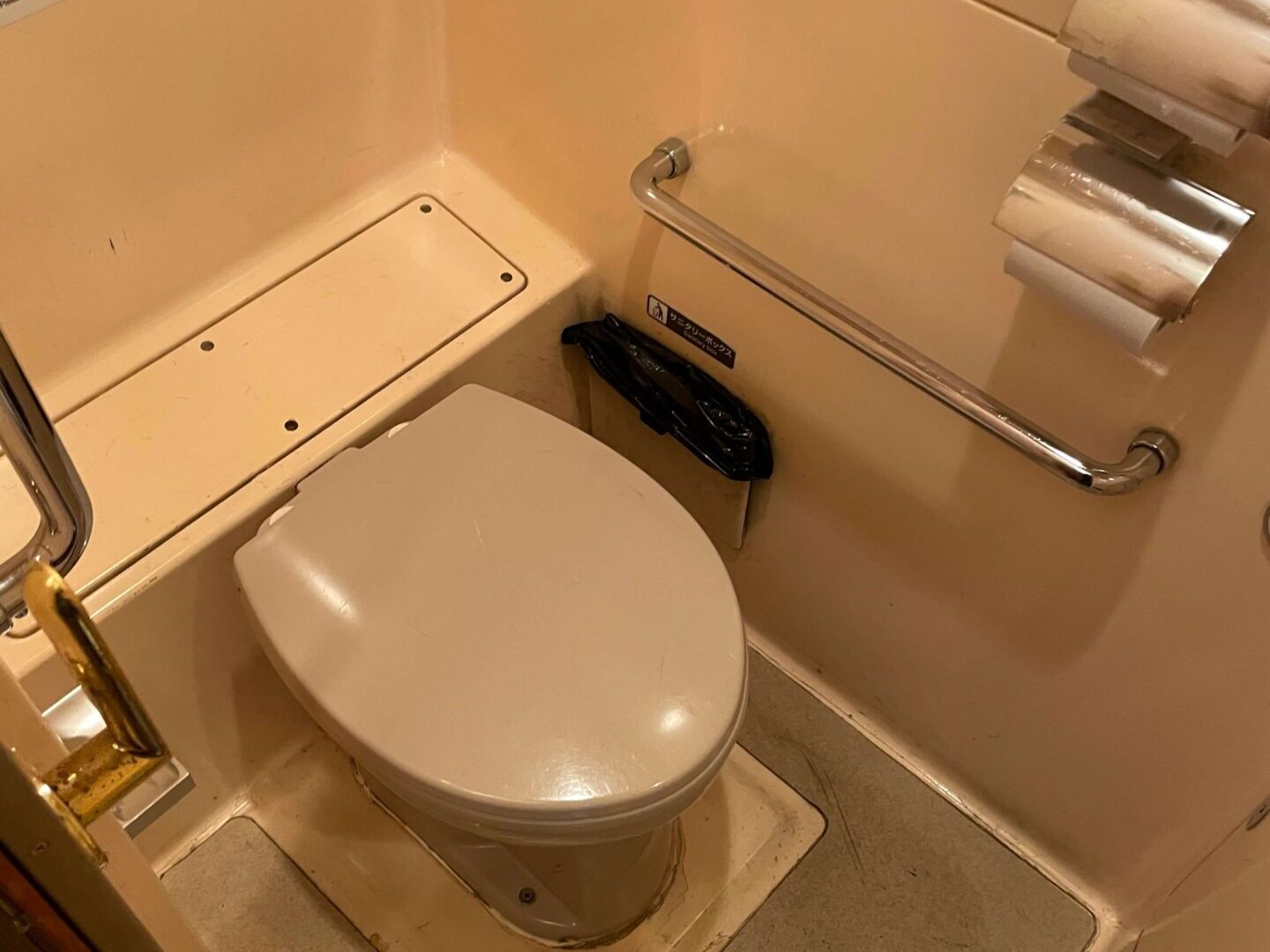 Where can I buy tickets?
Tickets can be purchased at the Kansai Airport Station, a short walk from the airport.
There is often a line at the ticket counter.
Tickets can also be purchased from ticket machines.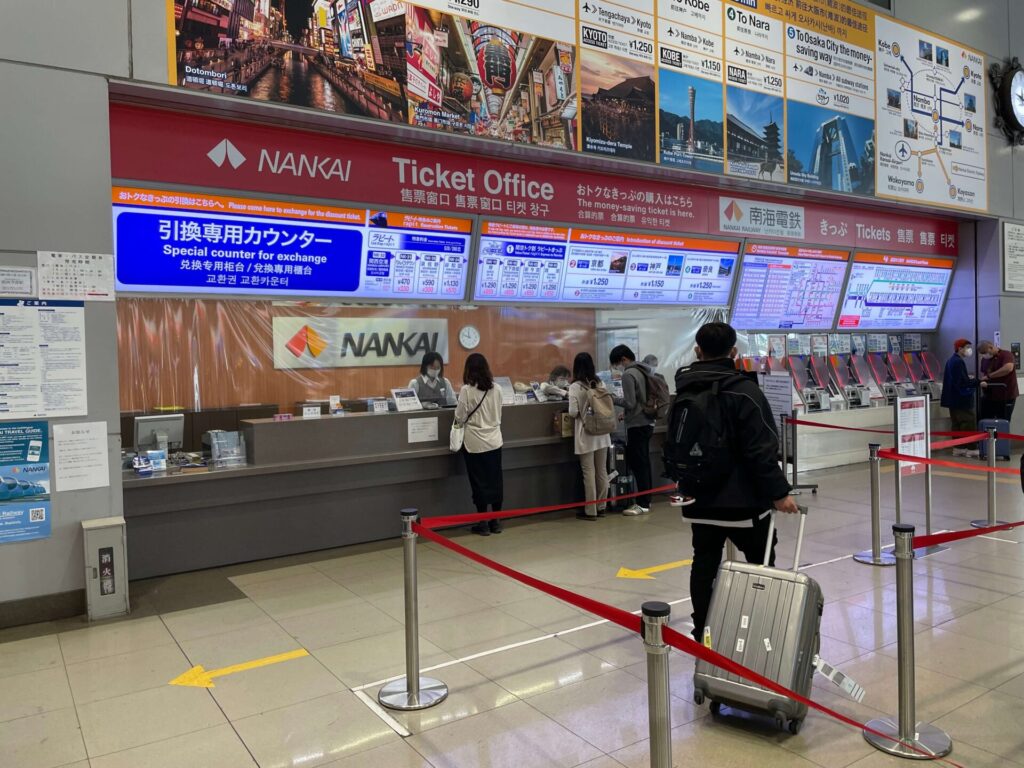 At Nankai Line Namba Station, tickets can be purchased at ticket vending machines and office in front of ticket gates on the 2nd and 3rd floors, as well as at platforms.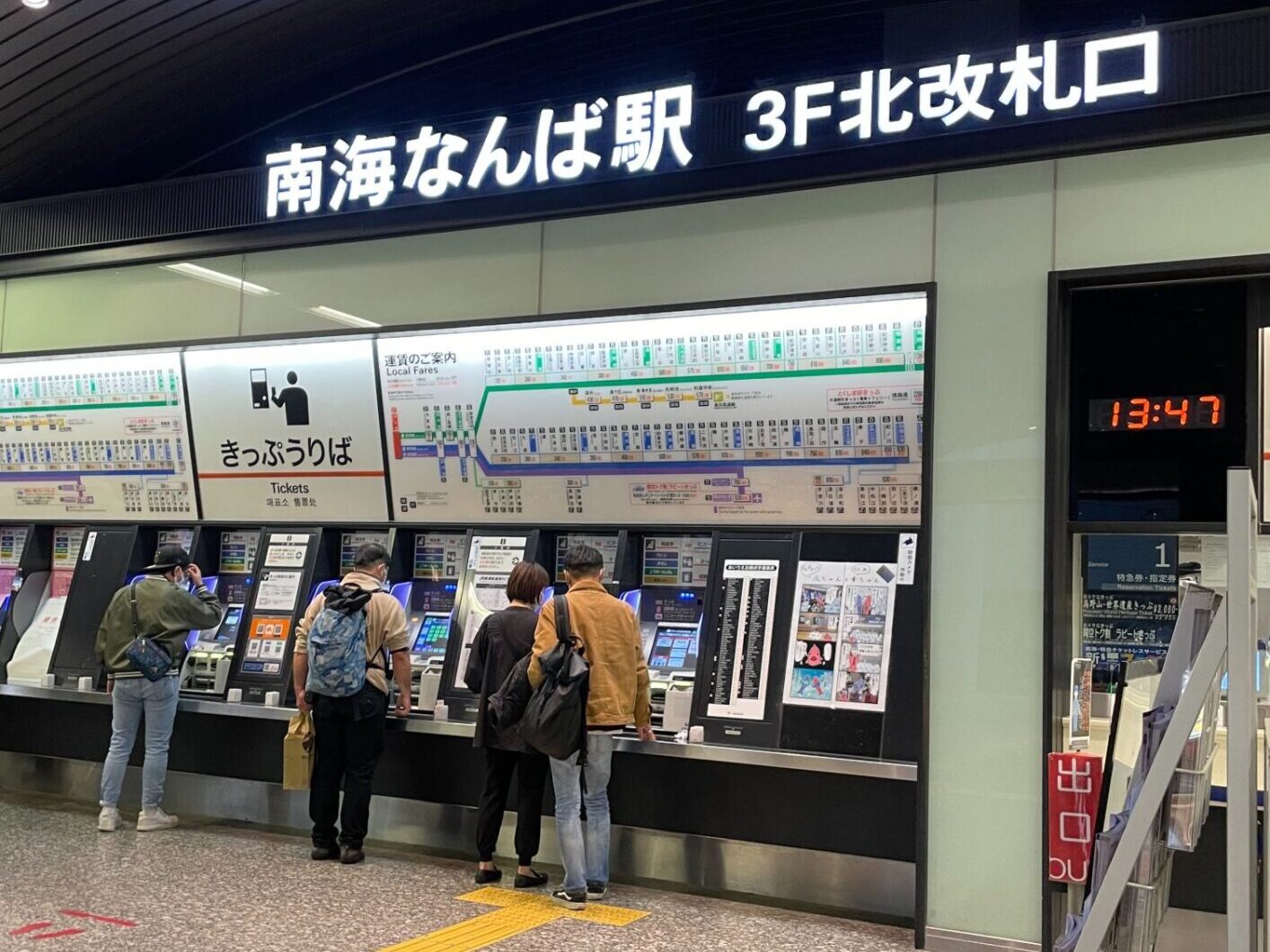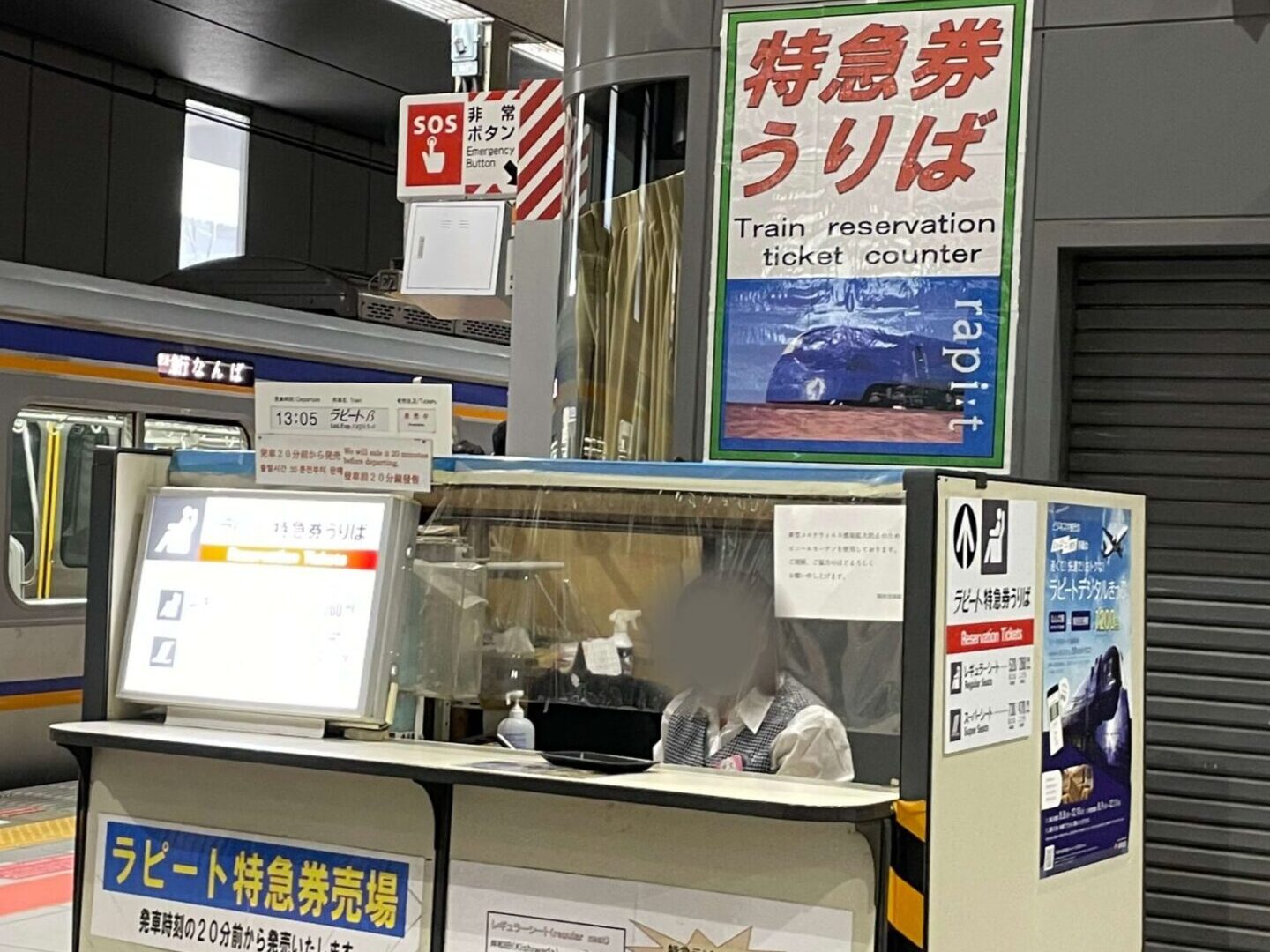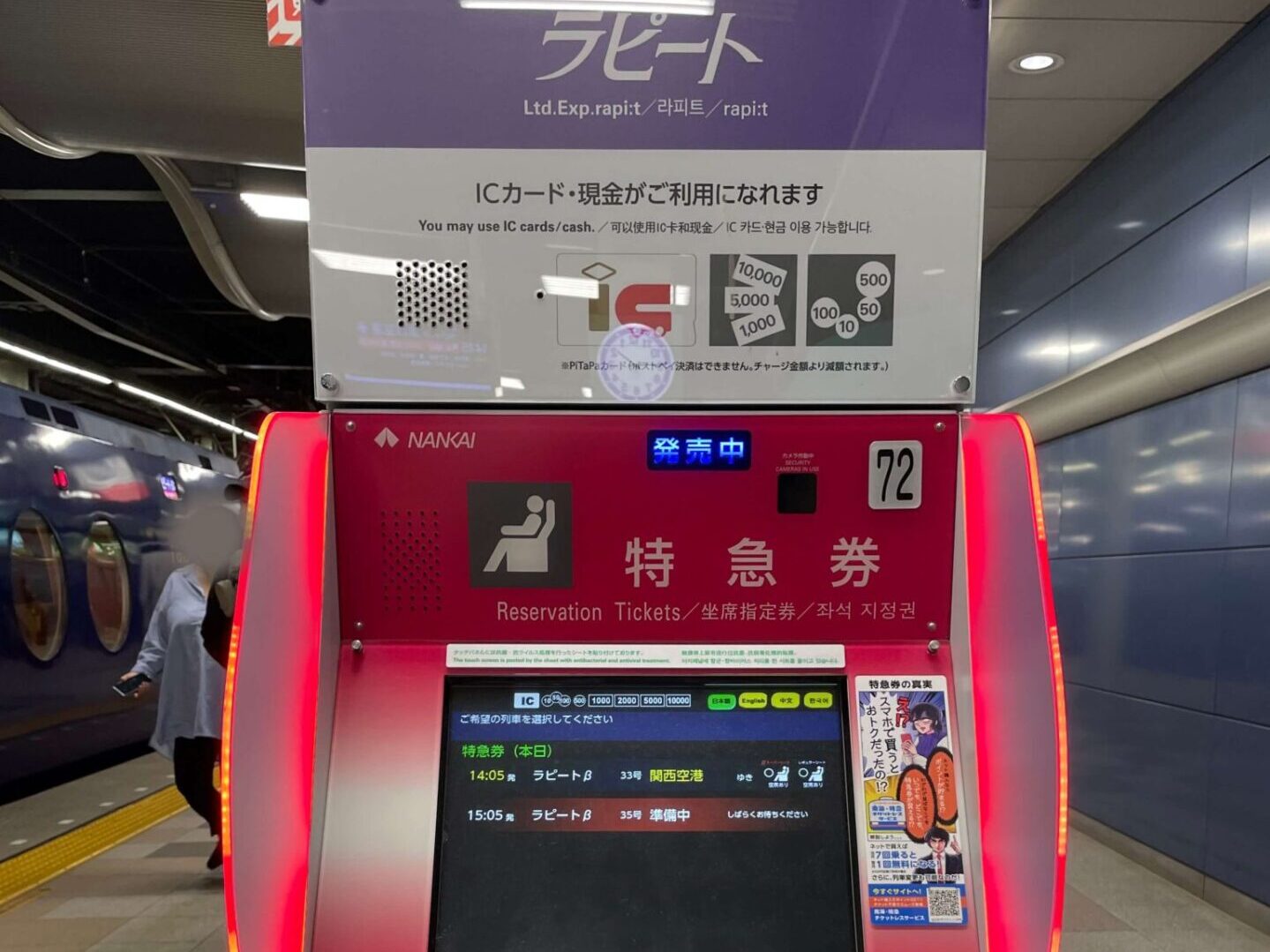 Other purchases can be made in advance via the web, including smartphones.
Also, we are currently running a campaign for those who purchase tickets via the web to upgrade to Super Seats for the price of Regular Seats, so be sure to take advantage of this offer.
If you want to travel as cheaply as possible, the "Airport Express"
In addition to the Rapi:t, the Airport Express also operates between Kansai Airport and Nankai Namba Sta.
The ride is longer than the Rapito, taking about 45-50 minutes, but the trains run every 15 minutes, so the waiting time is short and the service is easy to use.
Since express ticket are not charged, this service is recommended for those who want to travel as inexpensively as possible.
| | | |
| --- | --- | --- |
| | Adult | Child |
| One way | 930 yen | 470 yen |
| Round-trip | 1,860 yen | 940 yen |
Nankai Line Airport Express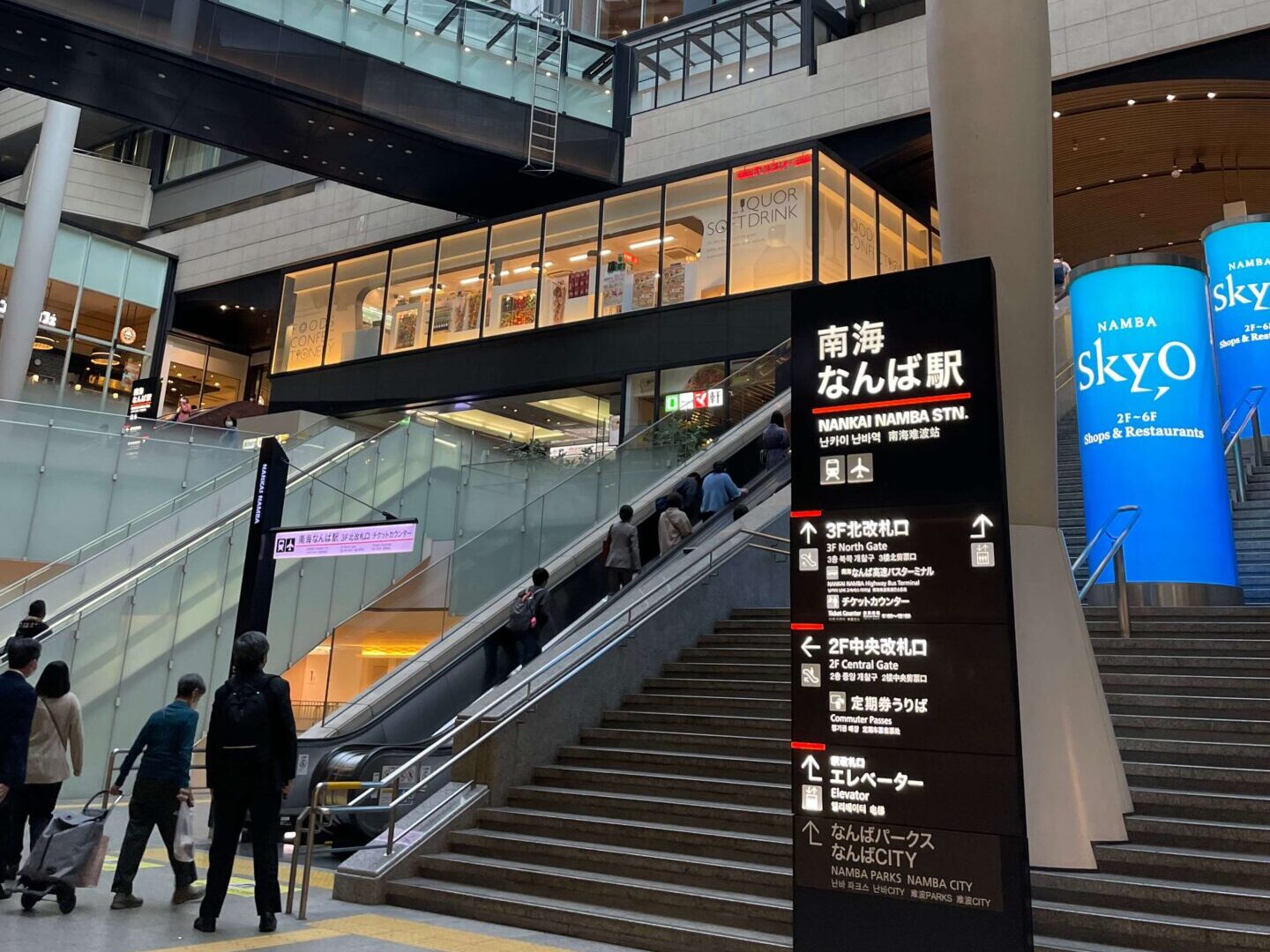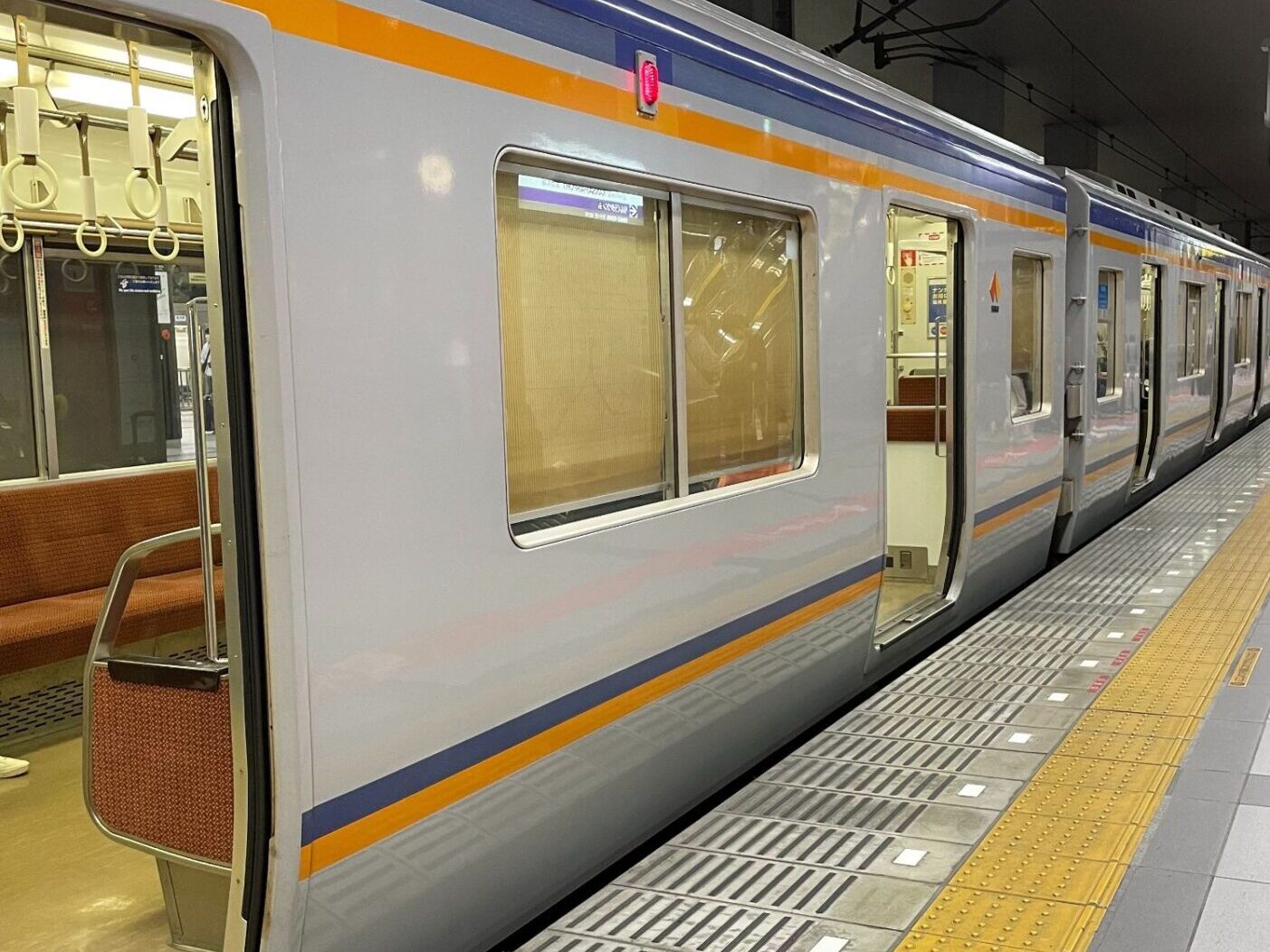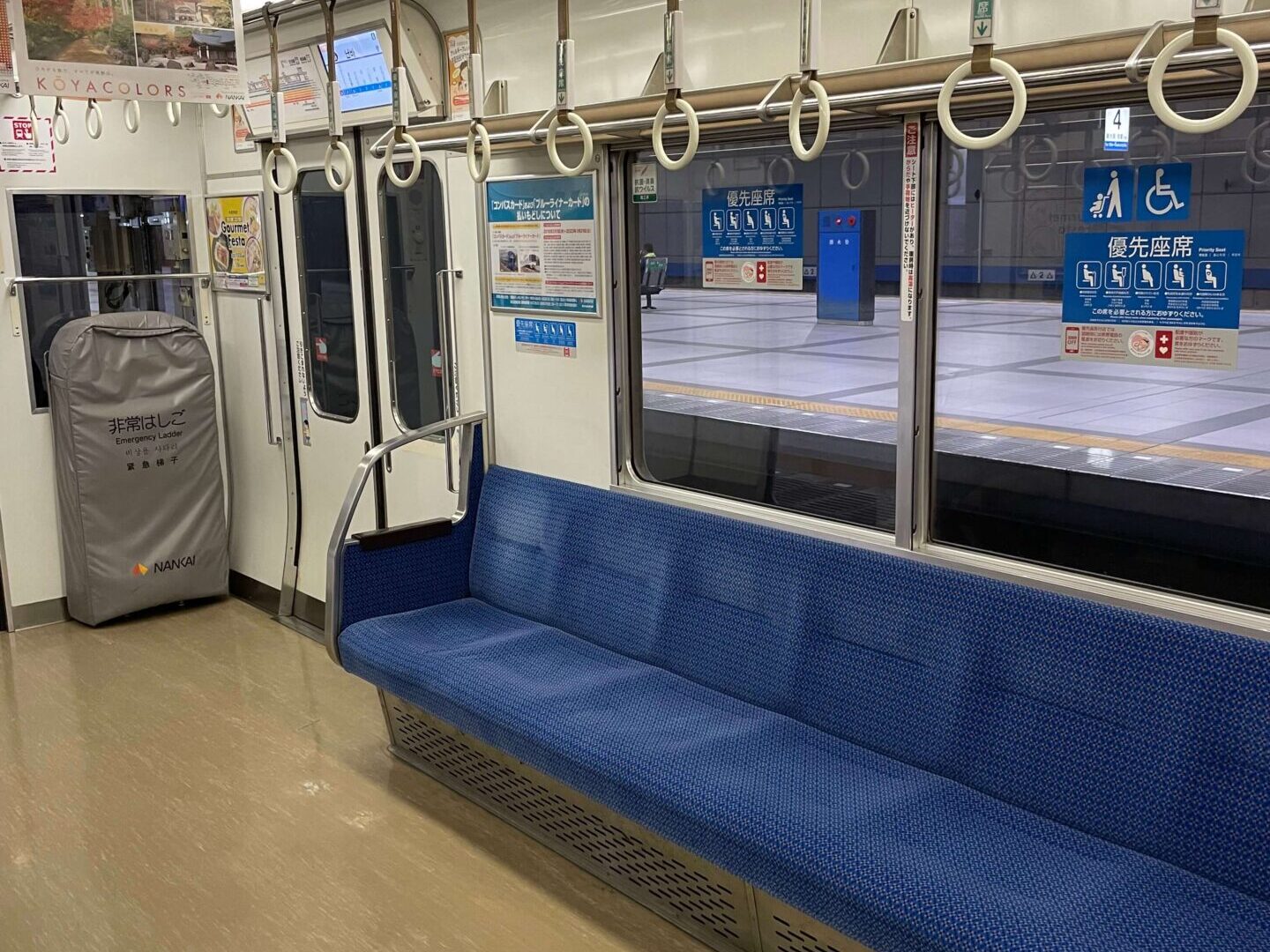 If you also use the subway, the "Kanku Chikatoku Ticket"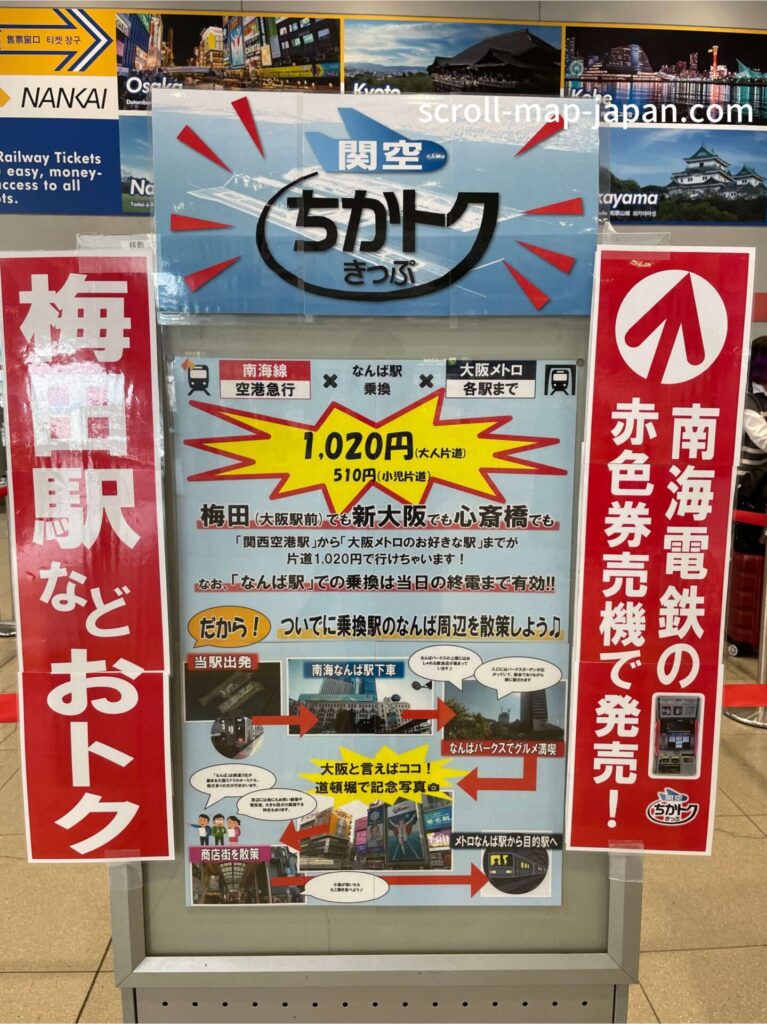 If you plan to take the subway directly after leaving KIX for Namba, the "Kanku Chikatoku Ticket" is a good deal.
The ticket can be used until the last train, but only if you take the subway from Namba subway sta.
After sightseeing in the Dotonbori area around Namba, you may want to take the subway to your destination such as Umeda or Shinsaibashi.
Adult one-way:1,020 yen
~ When going to Umeda by subway ~
Normal Ticket:930 yen (Airport Express) + 230 yen (Subway) = 1,160 yen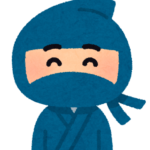 Ninja